Attention Seniors!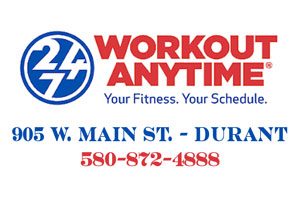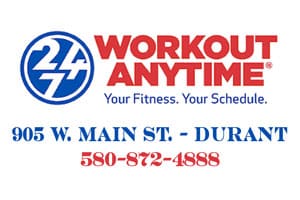 Have you been feeling a little lackluster since the start of COVID? Do you find yourself unfit to do the activities you usually enjoy?
We have been socially distanced for too long!
Did you know that spending a lot of time inside and away from the community can not only affect your physical health, but also can take a toll on your mental health, as well?
Here at Workout Anytime in Durant, we understand that health is important for ALL people and we'd like to invite you to join our very first Seniors Class dedicated specifically to our members and our community of people ages 55-Plus.
If you've been searching for something to help motivate and get you moving, this class is perfect for you!
Health is important at any age and in this class, we will be specifically focused on strength, stability and stretching.
Please join us at 905 W. Main in Durant for our launch classes on Monday, June 6, at 5:30 p.m. and on Thursday, June 9, at 9 a.m.
We look forward to seeing you then!