A taste of 'authentic New Orleans' is making its way to Bryan County. Parish 1807 Grill is heading north of the Red River, relocating from Denison to downtown Durant.
The restaurant serves Cajun Creole cuisine, including foods that a person might think of when thinking about visiting the city of New Orleans.
David Franklin, owner and operator of Parish 1807 Grill, said he started this business in honor of his grandmother.
"The idea came a couple of years ago when I lost my grandmother," Franklin said. "I wanted to do something to keep her legacy going.
"She was a community advocate and when she cooked, it brought people together not only from the family but also from the community. And everyone knew, when Helen was cooking, everyone showed up. So I wanted to do something to keep her legacy going for myself.
"Prior to opening my brick and mortar, I had a catering company for a couple of years. Then COVID hit and that kind of shut things down. And everyone thinks that it was a crazy move, but I opened a restaurant right after COVID. It's been lucrative ever since then. We first opened in Denison and had a couple of issues there and could not continue our footprint there. And I made the decision to move here to Durant."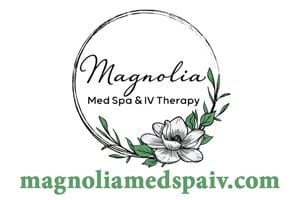 The planned opening date for the restaurant at its new location at 127 W. Main Street in Durant is Thursday, Feb. 2, 2023. People can get an idea of what foods they might look for at the business website: parish1807grill.com.
"From any cajun creole dish that you can think of if you visit the city of New Orleans, we have it on our menu," Franklin said "That's the menu that is online right now. But we will be transitioning it a little bit because we are changing our concept a bit from what is was in Denison to what it is now."
Among the reasons Franklin said that pushed him to choose Durant for the next location for his business was the visible development of Durant's downtown area. That, and the fact that many of his customers in his previous location travelled from Durant to eat there.
He also wanted to give a shout out to one person in particular who influenced the decision.