It is with great sadness that we announce the death of Jimmie Lee McGinnis who passed away at his home on January 20, 2022, at the age of 90. He was born in Caddo, Okla., on July 12, 1931, the sixth child and only son of Eddie VanBuren and Cora Ruby (Willis) McGinnis.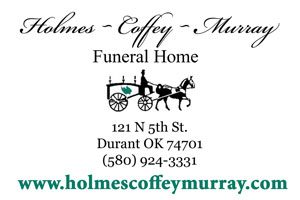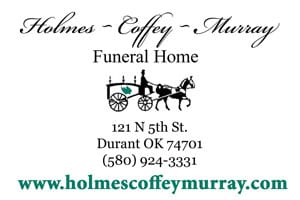 Jimmie spent his entire life in Bryan County, attended the "two-teacher" school at Franklin on Spring Valley Road east of Caddo before moving to "12-mile Prairie", where he attended Cobb schools, graduating in 1950.
Jim met Joyce Roberts in 1941 after moving to the "12-mile prairie", they married on March 7, 1953, at Calvary Baptist Church in Durant, enjoying 65 years of marriage until her death on April 25, 2018.
On May 24, 1970, he received his Lord and Savior, being baptized into the Baptist faith on the same day as his wife and two oldest children. He served as Deacon for numerous years before the dissemination of Folsom Hiway Baptist Church.
Under the Selective Service System Order to Report for Induction, Jim reported to the Army branch of the U. S. Armed Forces on April 26, 1954. He started training at Ft. Bliss in El Paso, quickly promoted to Sargent before being discharged in 1956 from Ft. Sill. After being discharged he returned to Durant to begin his 31-year career as a lineman for Oklahoma Gas & Electric, holding various positions before retiring in 1987.
Then the fun began, he and Joyce being side-by-side, working the cattle, clearing the land, nurturing the pecan orchards and tending to the vegetable garden on McGinnis Hill. They purchased the property in December 1964, the land became Jim's passion, he was the happiest when he was working his place.
As a marksman, Jim taught his children and grandchildren how to safely and responsibly handle weapons, especially firearms. By the age of 10, he gifted each child a heifer calf from the herd to teach many of life's lessons such as caring for animals, the responsibility of ownership, the handling of cattle, the joy of the reward at the annual calf sale, dealing with finances, and planning for a college education.
When family and friends gathered, he enjoyed sharing stories of growing up in the communities of Caddo and Cobb, chatting about families he grew up with, school mates, playing basketball for the Cobb Hornets, community activities and old family traditions. Jim was very active in the children's calf shows, FFA and 4-H, sharing his knowledge with the younger generation.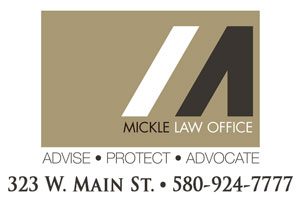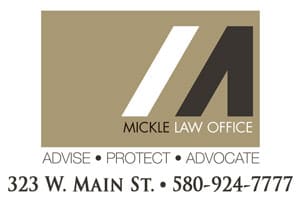 Many in the community recognize him as a gifted gardener or "the family with the big garden." For 55 years, a bountiful vegetable garden grew, from which the fruits of labor were shared with family, friends and neighbors, those days are now gone forever.
Jim is survived by sister, Vanessa (Van Inez) Camp of Knoxville, Tenn.; children: Rickie McGinnis (Shawnda) of Durant, Teresia McGinnis Johnson (Brad) of Durant, Randy McGinnis (Teri Lynn) of Durant, Terry (Dixie) McGinnis of Gainesville, Texas; Tammie (Zane) McGinnis of Durant; grandchildren: Adam McGinnis (Chelsey), Sherman, Texas; Hailie McGinnis, Durant, Okla.; Jessica McGinnis, Atoka, Okla., Benjamin McGinnis, Atoka, Okla.; Noah McGinnis, Stillwater, Okla.; Aniyah Hampton, Durant, Okla.; step-grandchildren: Laura Wilson, Durant, Okla.; Gavin Koerbacher, Gainesville, Texas; three great- grandchildren, four foster great-grandchildren, four nieces and two nephews.
He was predeceased by wife, Joyce McGinnis; parents, Eddie VanBuren and Ruby Cora McGinnis; sisters, Clara Grace Sellers, Ara Lorena Ellis, Elizabeth Mozelle Lindsay, Mildred Mabel McGinnis and step granddaughter Beverly Taylor.
Family hour will be from 5-6 p.m., Sunday, Jan. 23, 2022, with a 10 a.m. service Monday, Jan. 24, 2022, at the Holmes-Coffey-Murray Funeral Home in Durant, Okla. with Bro. Bruce McLaughlin officiating.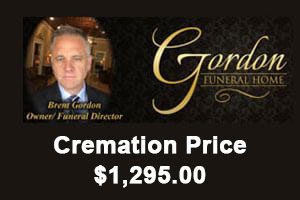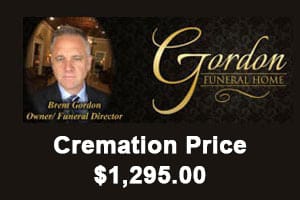 Final resting place will be at Highland Cemetery in Durant, Okla. with Adam McGinnis, Benjamin McGinnis, Noah McGinnis, Kurt Stumpff, Brent Lyday, and Michael Lyday as his pallbearers. The honorary pallbearers will be Marcus Harris and Stacy Harris. Services will available via live stream on the Holmes-Coffey-Murray Home Facebook page.
Arrangements under the direction of Holmes~Coffey~Murray Funeral Home.