DURANT – Technology has helped to improve lives in many ways and some students from Durant Middle School had the opportunity for a hands-on experience with tech in the medical field.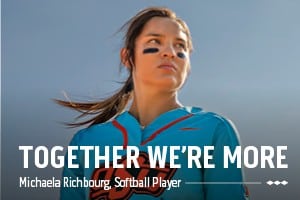 The robotics class at DMS, under the instruction of Matt Goddard, took a field trip to AllianceHealth Durant on Tuesday. The students were allowed to look at and work with the robot that is used for minimally invasive surgical procedures.
Tracy Trotter, Marketing Manager at AllianceHealth Durant, said it was a great event for them.
"The kids were able to come in and hear from Dr. Jay Jacinto and then they actually got to play on the machine," Trotter said. "They were able to take it for a test drive, and move things around."
Dr. Jacinto is a general surgeon who has been with AllianceHealth since 2016.
With minimally invasive surgery, procedures that formerly required larger openings and long scars can now often be done with four 8mm incisions.
The class came prepared for what it was going to see.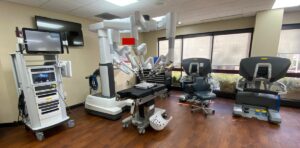 "Mr. Goodard had them write papers recently over different robotics machines from Roombas to surgical machines and so some of these kids had actually written papers about the machine we have here," Trotter said. "They knew the information, had presented on it and then got to come to the hospital and lay their hands on it."