By Joey McWilliams
DURANT – If you are a fan of sports cards, there is a new place for you to hang out.
Box Buster Sports Cards opened in August at 318 W. Main St. in Durant and is doing business selling and trading sports cards.
The store's owner, Garrett Morris, said his rationale for opening the new venture involved his family.
"My boys and my family are really into sports cards and it was really hard for them to find any products available, whether it be at Walmart or Target and the online prices were pretty high," Morris said. "So we started a store to hopefully provide people that were having the same struggle we were the opportunity to purchase sports cards and trading cards of different kinds.
"We have everything from basketball and soccer to Pokemon. Hopefully we have everything you're looking for here and if not we can help you find it."
Morris is original from Durant, but had been away for a while.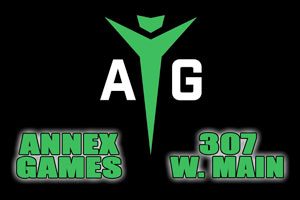 "I moved to Colorado and met my wife and started a family, and then recently we moved back two years ago to bring my kids closer to my mother and father so they could be around their grandparents more often."
The name "Box Buster" is a play on the name of video rental store "Blockbuster." But it means a little more, too.
"It just kind of flowed well with the Box Buster, which is something that we do," Morris said. "Breaking down card boxes and getting the cards out – one of the services we're going to offer online too – is a "box break," where people combine and pitch in on boxes and then I break them online and ship their cards out to the customers."
Morris is a veteran sports card collector and trader. He has a favorite, as well, that customers might be able to see.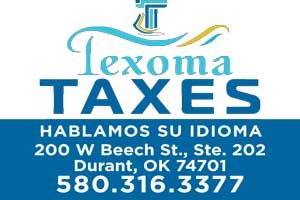 "My favorite card that I own is a Ken Griffey Jr. rookie card," Morris said. "Ken Griffey, Jr. is the one that got me into collecting cards when I was a kid and so it's still sitting here in my safe. I keep it in my personal collection and then anybody who wants to see it I pull it out and show it to them. It's definitely not available to purchase or anything like that. It just stays put up safe, and kind of takes me back to my childhood as well, because I had to then and hope to one day pass it along to my boys as well."
Box Buster Sports Cards has a Facebook page and can be found online at boxbustersportscards.com .
"We'd love to have anyone come in that may be interested in things for your kids or family or anybody else that may want to come along with you.
"We're very excited to have people in and you're more than welcome to stay as long as you like. We're here to answer any questions that you may have."