Odessa Nelson McKinney passed from this life Tuesday, Aug. 27, 2019. Odessa Byrl Nelson was born Nov. 10, 1919 to H.H. and Sara Thomas Nelson in the community of Holly Creek, Okla.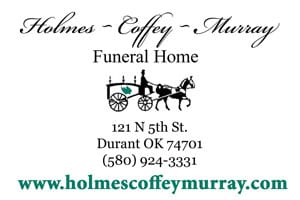 Her family moved to Blue when she was two and into the city of Durant in 1927. She resided in Durant the following 92 years. She was a graduate of Durant High School. At the time of graduation, she was an employee of Rector Swearingen Insurance agency and continued her work there for many years.
On June 17, 1945, she married Brock McKinney at the First United Methodist church. To this union were born three children: Carol Lynn, Nelson Brock and Henry Scott Reid (Hank).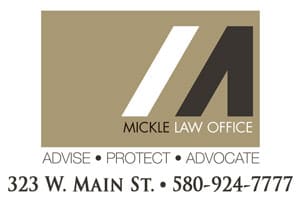 She was an active member of the Methodist Church where she taught Children's Sunday School, was a member of the Fedilis Sunday School Class and Esther Circle. She was the office manager of the local Federal Land Bank and later Secretary to Dean of School Business at Southeastern Oklahoma State University. During the 70's, she studied Art and Creative Writing through Southeastern University's Continuing Education department and help lead the Experienced Americans Program on campus. From 1981-1983 Odessa wrote a weekly article "The Senior Scene" for the Durant Daily Democrat.
After 54 years of working outside the home, Odessa retired. During retirement she enjoyed watercolor and oil painting, quilting, carpentry, and decorating her home. Her greatest pride and joy were her children and grandchildren.
She was preceded in death by her parents, Husband Brock McKinney; sisters: Minnie Reynolds (John), Gladys Hay (Jim), Vera Kingery (Elwood), Joy Wade (Robert), Helen Gunter (Josh), and Esteen Gound (Warren); and brothers: Major Lee Nelson, Jewell Reese and Dale Reese.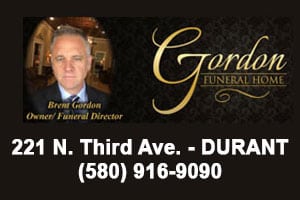 She is survived by children: Carol McKinney-Smith and husband Alan of Kingwood, Texas, Nelson McKinney and wife Gail of Mead, Okla. and Hank McKinney and wife Mandee of Durant, Okla.; grandchildren: Kristen McKinney of Forney, Texas, Anna Reinhardt and husband Wade of Mead, Okla., Brian Smith and wife Melissa of San Antonio, Texas, Lynsey Smith of Portland, Ore., Aaron McKinney and wife Chandler of Midwest City, Okla. and Chloe McKinney of Edmond, Okla.; great-grandchildren: Rylea McKinney and Colt Reinhardt of Mead, Okla. and numerous nieces, nephews and their families.
A celebration of her life will be at 10 a.m. Saturday, Aug. 31, 2019 at the Holmes~Coffey~Murray Chapel in Durant, Okla. with Dr. John Breon officating. Her honorary pallbearers will be Nelson McKinney, Hank McKinney, Alan Smith, Brian Smith, Aaron McKinney, and Wade Reinhardt. Odessa's final resting place will be the Highland Cemetery in Durant.
The family respectfully suggests that memorial be made in her memory to the First United Methodist Church, 5400 W. Main St., Durant, 74701 or the Alzheimer's Association at www.alz.org
Services are under the direction of Holmes~Coffey~Murray Funeral Home in Durant.