Joseph Patrick Reirdon died peacefully on February 11, 2023, in Durant, Okla. Joe was the twin son of Jack Joseph Reirdon and LoRene Taliaferro Reirdon of Durant. He was born in Oklahoma City, Oklahoma on October 4, 1938.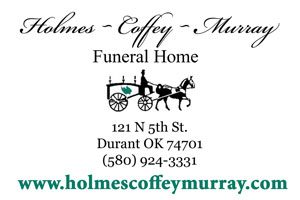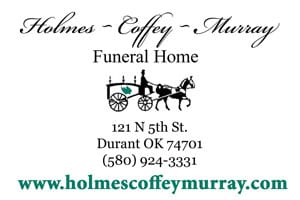 A lifelong educator, Joe taught in California, Idaho, and Texas. Joe finished his career in Little Elm, Texas where he worked as a high school counselor. He always was involved in athletics, Joe and his twin brother, Dorsey, played football for Durant High School, Oklahoma State University, and Southeastern Oklahoma State University.
He was proud of his ancestral roots. Joe was a descendant of early Chickasaw leaders and was a member of the Chickasaw Warrior Society. His ancestors also played major roles in the founding of Madill, Okla. Joe was an army veteran and served in the Oklahoma Army Reserve and the Texas National Guard.
Joe is survived by his wife, Judy McNabb Reirdon; daughter, Erin Beth Morrison and husband Seth,; stepson, Jamie Garner and wife Anne; grandchildren: Patrick and Matthew Reirdon, David Morrison, Noah Garner, and Aubrey Garner; his twin brother, Dorsey Jack Reirdon and wife, Beth, and numerous nieces and nephews.
He was preceded in death by his parents, Jack and LoRene Reirdon; son, J. Patrick Reirdon; and sisters, Mary Woodruff and Ella Byrd Brown.
A memorial service in his honor is set for 1 p.m. on Saturday, February 18, 2023, at Watts Memorial Chapel in Madill, Okla.
Arrangements under the direction of Watts Funeral Home.