Jeffrey Charles Pruitt, a resident of Utica, Okla. joined his Heavenly Savior on Feb. 23, 2020 at the age of 38. Jeffrey was born in Denison, Texas on July 11, 1981.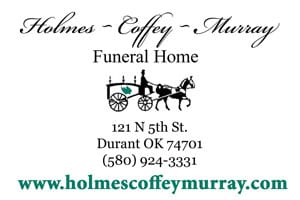 Jeffrey loved musicals – his favorite was Footloose. He enjoyed going to all kinds of gyms, fields, and auditoriums to support his sisters, nieces, and nephews. He attended Durant Public Schools at Robert E. Lee. Jeffrey was a member of the Utica Baptist Church, where he loved hearing his church family sing hymns. Most of all, he loved being with his family.
Jeffrey is survived by his parents, Ricky and Sharon Pruitt; sisters: Alicia Farley and husband Jack of Colbert, Okla., Lindsey Head and husband Eric of Caddo, Okla., Kaitlynn Pruitt and Nicholas Gunter of Durant, Okla.; nieces and nephews: Paige Farley, Jace Gunter, Lila Gunter, Leyna
Head, Kieran Gunter, and Logan Head; grandmother, Ola Faye Pruitt of Albany, Okla., and numerous aunts, uncles, and cousins.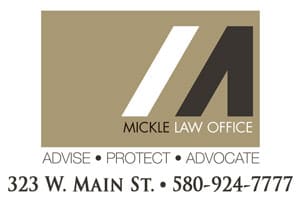 The family would like to say a special thanks to aunts: Glenda, JoJo, and Donna for their devotion to Jeffrey throughout the years.
Jeffrey was preceded in death by his brother, Jeremy Pruitt; grandfather, Columbus Pruitt; grandfather, Paskle Stephens and grandmother, Myrtle Stephens.
Family hour will be from 6-8 p.m. on Wednesday, Feb. 26 at Brown's Funeral Home in Durant. A funeral service will be held at 2 p.m. on Thursday, Feb. 27 at Utica Baptist Church in Utica, Okla. with Brother John Heath officiating.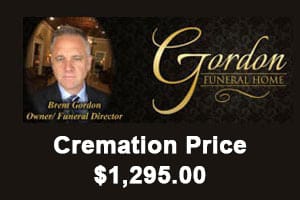 Jeffrey's final resting place will be Highland Cemetery in Durant, Okla., with Darrell Meadors, Justin Whittenburg, Glenn Stephens, Josh St. Clair, Ronnie Malone, and Ryan Carr pallbearers.
Services are under the direction of Brown's Funeral Home in Durant.