James "Jim" Chronister of Durant, Okla., passed away July 29, 2022, at the age of 80. He was born on August 6, 1941, in Sulphur, Okla., to George Webster Chronister and Sylvia Florence (Goforth) Chronister. On June 27, 1963, James married his love Bonnie Sue Norsworthy in Hamburg, Ark.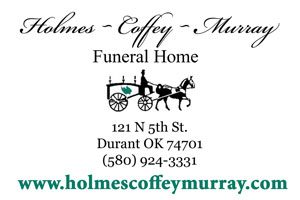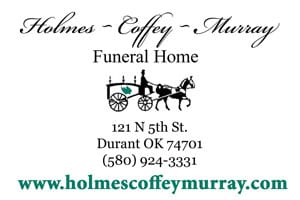 Jim honorably served our country in the U.S. Army. He saw many places having lived in several states and towns over the years. He was a member of the Chickasaw Warrior's Society, as well as the Royse City Riding Club. Jim enjoyed many outdoor activities such as hunting, fishing, and horseback riding. Jim served as a deacon of Grace Baptist Church in Pauls Valley, Okla., for many years before moving to Durant, Okla., where he became a member of the Westside Baptist Church.
He is survived by his loving wife, Bonnie Sue (Norsworthy) Chronister, his two daughters, Sandra Beller and husband Michael of Ada, Okla., and Nicole Buckmaster and husband Jason of Pink, Okla., and his sister, Annette Anderson and husband Andy of St. Petersburg, Fla. Jim's legacy lives on with his grandsons, James Crumpton and wife Shelley of Kingston, Okla., and Roger Chronister and wife Kendra of Durant, Okla., as well as six great-grandchildren.
Jim is preceded in death by his parents, George and Sylvia Chronister, and his son, James "Jimmy" Chronister Jr.
Family hour visitation is from 6-7 p.m. on Thursday, August 4, 2022, at Holmes-Coffey-Murray Funeral Home. A memorial service is scheduled for 10:30 a.m. on Saturday, August 6, 2022, at Westside Baptist Church in Durant, Oklahoma with Pastor Jesse West officiating.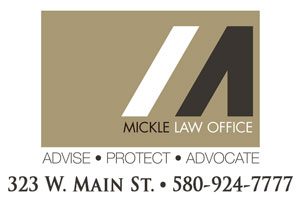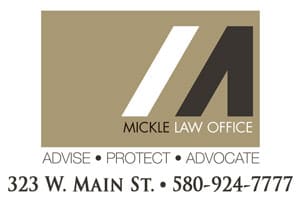 Those serving as pallbearers are Michael Beller, Jason Buckmaster, Roger Chronister, Logan Vaughn, Steve Slaten, and Timothy Bailey. Honorary pallbearers are Joe Ojeda and James Crumpton.
Funeral services are under the direction of Holmes-Coffey-Murray Funeral Home 121 N. Fifth Ave. in Durant.
www.holmescoffeymurray.com