Support Church Planting in India With HBI Global Partners!
HBI Global Partners is a ministry that is dedicated to giving every man, woman, boy, and girl an opportunity to hear, understand, and respond to the Gospel. With over 65 years or experience, their focus remains the same: to make disciples of all nations.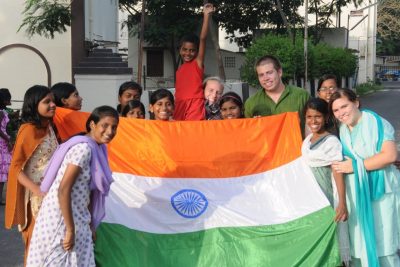 India is home to one-third of the world's  unreached population – Church Planting in India with HBI is working to change that. Over the years they have planted over 11,000 churches in 23 states, and with you support, they can reach even more people.
When it comes to establishing a place for ministry to thrive, HBI Global Partners has created a strong community of faith throughout India and won't stop until they've reached everyone. Join them in their efforts with a donation or volunteering your time – you won't be sorry!
Services and Opportunities
Making disciples is about more than evangelizing. Personal leadership training and church planting, along with several other facets of ministry, help to establish a Gospel foundation and provide the growth for it to spread far and wide.
Some of the services and opportunities HBI Global Partners institutes to fulfill their mission include the following:
India Church Planting
Children at Risk
Global Experiential Learning
Learn More About HBI Global Partners
If you're interested in donating or volunteering your time to help plant churches in India, or work in another facet of HBI Global Partners' ministry, please do! You can find their contact information here:
HBI Global Partners
P.O. Box 3037
Broken Arrow, OK 74013
info@hbiglobalpartners.org
(877)-424-4634