Denise Gail Confer, 71, passed away on September 9, 2023. Denise was born on March 21, 1952, in Pensacola, Fla., to Ralph Wall and Bernice Atwell. She attended and graduated from Andress High School in 1970. Denise married David Carl Confer in El Paso, Texas. She worked as an accountant and retired and then worked as a home health care provider. She moved to Bryan County in 2013. Denise loved spending time with her family, and she enjoyed going motor cross racing with them.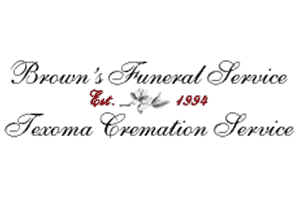 She is preceded in death by her parents, Ralph Wall and Bernice Jarred Mondeau Atwell
Left to cherish her memories are her son, David Samuel Confer and wife Brittany Anne McManus and their children Ayden Blaise Confer of Wapanucka, Okla., and her step-son Adam Robert Fatuch of El Paso, Texas,;brother, George Atwell, Jr. of Pensacola, Fla, and sister, Debra Wall
The family will receive friends for a visitation on Saturday, September 16, 2023, from 2-4 p.m. at Brown's Funeral Service in Durant, Oklaa
Services are under the direction of Brown's Funeral Service.