Clay Knowles passed away peacefully at his home in Bennington, Okla., on August 13, 2022. He was born on September 10, 1930, in Calera, Okla., to Robert Perry Knowles and Mary L Verda (Hill) Knowles. Clay married his love Peggy Nell Roberds on October 5, 1972, in Lovington, N.M.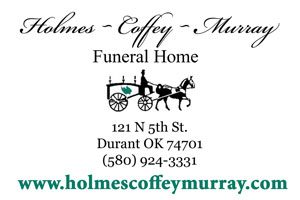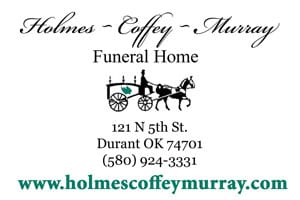 Clay was a hard worker as a drilling superintendent for Rowan Drilling before his retirement. He enjoyed restoring antique tractors as a hobby. He kept a garden and enjoyed ranching and working his cattle. Clay and his wife Peggy enjoyed traveling both stateside and abroad. He was a member of the Bryan County Antique Tractor Club, as well as a member of the Bennington First Baptist Church. Clay honorably served as a corporal of the Army Signal Corps in the Korean War from 1952 to 1954.
Those surviving Clay are: his son, John Land and his wife Neesa of Bennington, Okla., daughter, Connie Cline and husband Greg of Big Spring, Texas, son Mike Land of Corpus Christi, Texas and son, Perry Dean Knowles and wife Lily of Soper, Okla. His legacy lives on with his granddaughter, Tracy Holder and husband Lonnie of Boonesville, Texas, grandson, Jared Ring and wife Deanna of Midland, Texas, grandson, Matt Land and wife Kendra of Bennington, Okla., granddaughter, Kelly Tuley and husband Nic of Fort Worth, Texas, granddaughter, Britney Knowles of Austin, Texas, granddaughter, Lindsi Land of San Antonio, Texas, and grandson, Tate Land of Hunt, Texas; great-grandchildren: Morgan Pierce, Tristan Ring, Kynlea Ring, Haley Ring, Lucas Land, Levi Land, Sienna Knowles, Tex Tuley, Evelyn McMillian, and Ian McMillian. He is also survived by his sister Janelle Hall of Bennington, Okla.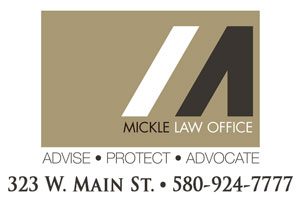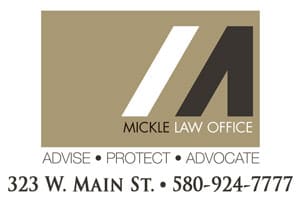 Preceding him in death are his parents, Perry and Verda Knowles; wife, Peggy Roberds Knowles; brothers, Nelson, infant Robert Jr., Weldon, Warren, and Wendy Knowles; sisters, infant Pauline, and Bowden Ellis, and daughter, Dana McMillian.
Family visitation hour is set for 7-8 p.m. on Tuesday, August 16, 2022, at Holmes-Coffey-Murray Funeral Home.
A funeral service will be held at 10 a.m. on Wednesday, August 17, 2022, at Bennington First Baptist Church with Brother Jay Perry and Roger Speers officiating. Clay will be laid to rest at the Jackson Cemetery following the service.
Those serving as pallbearers are Morgan Pierce, Matthew Land, Jared Ring, Robert McMillian, Nic Tuley, Billy Roper, and Lonnie Holder, Lucas Land, and Levi Land as honorary pallbearers.
Services are under the direction of Holmes-Coffey-Murray Funeral Home, 121 N. Fifth Ave. in Durant.
www.holmescoffeymurray.com