James Thomas Gatlin was born on Aug. 6, 1931 in Brown, Okla. to Jim and Lillian (Powell) Gatlin, the oldest of eight children. J.T. passed from this life on Aug. 18, 2019 in Durant, Okla. He married Clara Pittman in Durant and they spent 63 years together until her death in 2016.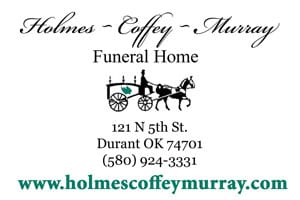 J.T. served in the U.S. Army from 1948-1950. He was a reserve police officer in earlier years and ran a security company. He was a truck driver for 60-plus years, working for Bennett Veach trucking, Leo Presley trucking, Potter's Sausage, Texas Feed Fat and Bryan County Dist. 2. He traveled in every state except Hawaii.
He enjoyed seeing the country, often taking his wife and kids with him on the truck. He enjoyed talking about his adventures, including delivering produce to Alcatraz Prison in the early 60's. He enjoyed fishing and fish frys. He loved his family and spent all his time with them. He would sit and talk to his Great Great Grandson Kyler about them going fishing soon. He was a Great Poppa.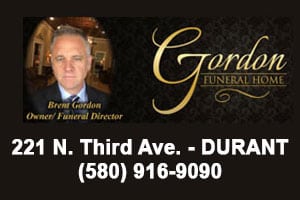 J.T. is preceded in death by his parents; wife, Clara; daughter, Claretta; son, Stan; sister, Rena; brothers Ray and Leo; and son-in-law, Frank Matney.
Left to cherish his memory are son and wife, Roger and Judy Gatlin of Calera; daughter and husband LaNesa and Ken Floyd; grandchildren: Misty and Brien Coffey, Maranda Roberts, Jeremy and Cassandra Williams, Gerred and Hope Williams, Stacy and Lacey Gatlin, Michelle Burgess, Claire Hogue, Rebecca Stone, Dylan Kennedy, Tyler (J.T.) Kennedy; great-grandchildren Alyssa and Logan Sigl, Alivia and Josh Valdez, Alayna Tramel, Avery Williams, Kaedynce Williams, Mar'Lee Williams, Haven Williams, Raeleigh Gatlin, Gracey Gatlin, Alexis Burgess, Tyler Burgess, Alexander Nunley, and Joshua Jude Dearmore; great-great-grandchildren Paislee, Blaiklee and Kyler Sigl, and Brinlee Valdez; sister, Loretta Whalin; brothers, Cloyce and Wayne; sisters-in-law, Sue Gatlin, Fran Gatlin, Ula Foote and Nancy Peek, as well as cousins and all his friends at his favorite Wrights Drive In.
A service to honor his life is set for Friday, Aug. 23 at 2 p.m. at Brown's Funeral Service at 4900 W. U.S. Highway in Durant, Okla. Family visitation is scheduled for 6-8 p.m. on Thursday, Aug. 22 at Brown's Funeral Service.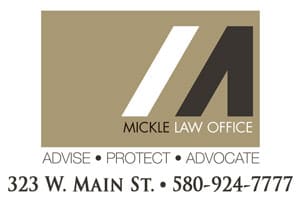 Serving as pall bearers will be Stacy Gatlin, Tyler Burgess, Avery Williams, Nick Weaver, Scott Hall, Brad Gatlin, Ashley Torres.
Honorary pall bearers are Jeremy Williams, Gerred Williams, Dylan Kennedy, and Tyler (JT) Kennedy.