Workout Anytime in Durant is hosting its monthly Boot Camp on Saturday.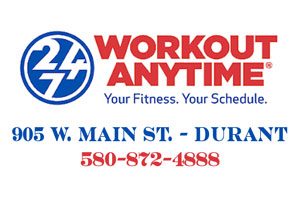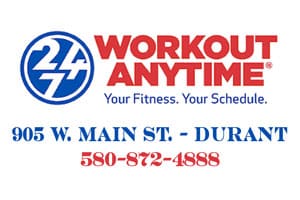 The event is free of charge to all who come. There is something for people on all levels of fitness.
Bring a yoga mat and some light weights, and a guest too! Workout Anytime is located at 905 W. Main St.
Registration starts and 8:30 and the workout starts at 9 a.m. on Saturday, Mar. 6.