The Workout Anytime Durant Boot Camp is back again in May on the first Saturday of the month.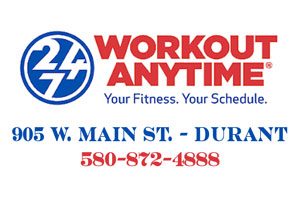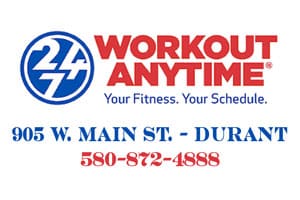 On Saturday, May 1, everyone is invited to stop by Workout Anytime and take part in a free event. It will be a 45-60 minute workout that is perfect for all fitness levels.
Those who come are encouraged to bring a yoga mat and light weights. And to bring a guest.
With Mother's Day just a week following, the team will be targeting problem areas that moms may have. Children and husbands are invited to attend, as well.
Workout Anytime Durant is located at 905 W. Main St.