SILO – It's a great way to start a new school year for the Silo district.
The new Early Childhood Center officially opened on Thursday and Silo superintendent Kate McDonald was excited to share some of the new things the district has available for its students in 2019-2020.
"We had a ribbon cutting ceremony on Tuesday night and that was the first time that our parents and students got to see their new building," McDonald said. "It's going to house pre-K through second grade. It has a full-sized safe room in it. It has a computer lab. It has 22 classrooms and a nurse's office."
The classrooms are bright and roomy and equipped with Promethean boards of adjustable heights to assist with teaching.
"This came from a part of our bond that we passed and it also includes safety doors and safe doors around the rest of our campus. All of that was a part of our bond – the building itself and the security measures for the entire campus was all-inclusive in our bond."
The bond passed in Sept. 2017 with a 66 percent "Yes" vote.
McDonald commended Silo Elementary Principal Katie Brister, the maintenance crew and all those who worked hard during the summer and helped get the building ready to go for the first day of classes for the students.
And the building was not the only thing new to the campus, which has a record enrollment this year of more than 1,000. The high school enrollment is at 221.
"The school's fund itself has added playground equipment," McDonald said. "We've added a STEM lab that we're having the finishing touches put on it.
"We've won a grant from Northwestern University in Chicago, which is working with the Siemens Corporation, called the FUSE Grant. We are starting that for our sixth graders this year. And we're putting the finishing touches on the ceiling and hopefully next week our kids are going to hit the lab."
According to its website, the FUSE Grant is an education program designed to engage all learners in a variety of formal and informal spaces and facilitates learning through 'making', develops 21st century skills, and builds collaborative, youth-centered learning communities.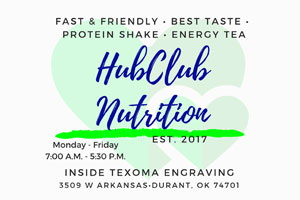 "We just appreciate our community's support with all the growth and their willingness to come out support us in everything we've done in the last five years," McDonald said. "It's been a big change – a monumental change is what our principal Mrs. Brister called it – just the attitude and the community in general in how much support we've had and how much things and growing and booming right now.