Linda Blankenship left this earthly life to be with her Savior Jesus Christ on Tuesday, Jan. 15, 2019 in Plano, Texas. Linda was born in Durant, Okla. on April 13, 1947 to Henry Earl Moore and Katherine Virginia (Travis) Moore. She married her husband, Mark Dwayne Blankenship in Calera, Okla. on March 8, 1980.
Linda Blankenship was a committed Christian who loved her savior Jesus Christ. She was a very active member at Grace Baptist Church and loved working with children. Linda was a teacher for 44 years; she taught elementary school for two years in Utica, Okla. and then she spent 42 years teaching special education at the Durant Middle School. Linda earned a bachelors degree from Southeastern Oklahoma State University and her masters degree in Special Education from East Central University.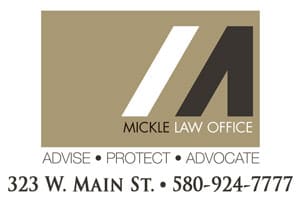 Linda was a very sweet, loving, and generous woman who enjoyed spending time with her family and friends. She greatly touched the lives of those around her and would always put others needs before her own. She enjoyed shopping (especially at Dillard's), cooking, and volunteering any way she could. She loved spending time with her granddaughters, teaching them new things like making cookies and just hanging out. Linda was a woman who loved the Lord and enjoyed speaking about him to anyone she could.
Linda is survived by her husband, Mark Blankenship of the home; Sons: Marlin Blankenship of Durant, Okla. and Shawn Blankenship and wife Stephanie of Bells, Texas; Granddaughters: Kylie Blankenship and Addison Blankenship of Bells, Texas; Brother, Larry Moore and wife Rayla of Bokchito, Okla.; and many nieces, nephews and wonderful friends.
Linda is preceded in death by her parents, Henry Earl Moore and Katherine Virginia (Travis) Moore, and brother Bobby Earl Moore.
Family hour for Mrs. Linda Blankenship is Sunday, Jan. 20, 2019 from 2-4 p.m. at Holmes~Coffey~Murray Funeral Home in Durant. A celebration of her life will be held at 2 p.m. on Monday, Jan. 21, 2019 at New Life Assembly of God Church in Calera with Bro. Anthony Williams officiating. Graveside internment will follow at Rosehill Cemetery in Calera. with Tim Dunn, Lynn Dillingham, David Short, Brad Blankenship, James Heil, and Kelly Leewright serving as pallbearers.
Services are under the direction of Holmes~Coffey~Murray Funeral Home in Durant.