• First-Person Post Alert •
I don't often post as myself, but today is a good day for it.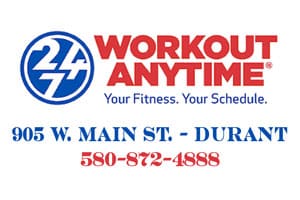 BCP Live went on location to Workout Anytime Durant recently and took part in a Force XT session. It was so worth my time!
I had a great trainer – Heather Morlock – because Lord knows I didn't need to go into anything like that on my own. She helped me go at the right pace and still (somewhat) keep up with those who were working out with me.
And the activity really was something that I could do. I know that I'm not too terribly out of shape at 49 years old. (49, not 50 yet.) But I also recognize that I could be doing better.
This workout was a great start. And could help me keep going (if I stick it out).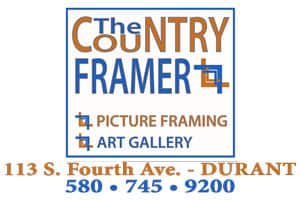 There were activities for strength and endurance and (what I honestly needed most) cardio. And it really was fun.
Just wanted to let you know about something in the Bryan County area that is beneficial in many ways and not expensive at all.
Learn more about it at Workout Anytime Durant Facebook page.
Merry Christmas!