First United Bank
Paige Smith
DURANT — At the onset of the COVID-19 pandemic, First United Bank made the decision to lean on their company's values during not only the good, but the tough times as well. With values of faith, family, integrity, high performance teams, life-long learning, relationships and communities, they know their employees, customers, and communities need strength and support now more than ever.
First United was one of the first in the United States to begin supporting the nation's largest employer, small businesses.  They have partnered with the Paycheck Protection Program (PPP) with the main goal to help as many businesses as they can. Congress passed the PPP to help small businesses cover their near-term operating expenses such as payroll, healthcare, rent, mortgage, utilities, and interest on debt. Through the online application, First United's Southeastern Oklahoma Region has received over $70 million in loan requests, serving over 700 local businesses. In total, First United has received $600 million in loan requests, supporting 5,500 business owners throughout their markets in Oklahoma and Texas.
"Small businesses are the heartbeat of our communities," said First United Bank CEO Greg Massey. "They not only provide necessary services, but they supply jobs and ensure our local economies are thriving. We are committed to helping them survive during this difficult time and helping them revive their business after this pandemic has passed."
"We own two small businesses and do not yet know the full impact of this pandemic on our businesses," one PPP applicant of First United Bank said. "The Paycheck Protection Program will be a huge help in maintaining our employees and allowing us to continue to support our customers. We appreciate the commitment that First United has made to not only process our funds, but also support our needs on the other side."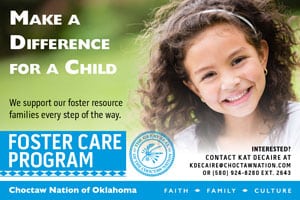 In addition to supporting small businesses' financial well-being, they have also put in action ways to offer support to their consumer customers. They are currently offering a 90-day loan deferral program, supporting mortgage payment workouts/deferrals, providing free telephone financial well-being coaching, increased ATM limits, and operating full service drive-throughs.
"I am incredibly proud of our high performing employees," Massey said. "They are working days, nights, and weekends to empower our small businesses and consumer customers. Through their dedication, our communities will thrive on the other side of this pandemic."