[[ Editor's Note: This post will be updated throughout the tournament. ]]
The bracket is set for the 2022 edition of the Bryan County Tournament.
Here's a look at the matchups for the girls' and boys' brackets for the tournament to be held Monday, Jan. 17, through Saturday, Jan. 22, at Calera, Silo and Southeastern.
GIRLS
Monday, Jan. 17
First Round
Game 1 – Colbert 51, Boswell 36
Game 2 – Tushka 59, Soper 14
Quarterfinals
Game 4 – Achille 37, Rock Creek 23
Tuesday, Jan. 18
Quarterfinals
Game 3- Caddo 65, Colbert 43
Game 5 – Calera 54, Bennington 43
Game 6 – Silo 76, Tushka 52
Thursday, Jan. 20
Consolation semifinals
Game 7 – Rock Creek 27, Colbert 16
Game 8 – Bennington 51, Tushka 27
Friday, Jan. 21
Consolation from Monday
Game 9 – Boswell vs. Soper, 1 p.m. (at SE)
Semifinals
Game 10 – Caddo vs. Achille, 4 p.m. (at SE)
Game 11 – Calera vs. Silo, 7 p.m. (at SE)
Saturday, Jan. 22
Consolation championship
Rock Creek vs. Bennington, 12:30 p.m. (at SE)
Third-place game
Game 10 Loser vs. Game 11 Loser, 3:30 p.m. (at SE)
Championship
Game 10 Winner vs. Game 11 Winner, 6:30 p.m. (at SE)
BOYS
Monday, Jan. 17
First Round
Game 1 – Achille 55, Bennington 42
Game 2 – Colbert 70 Soper 41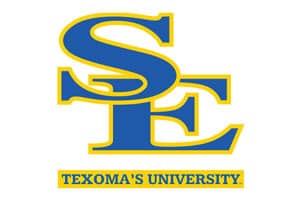 Tuesday, Jan. 18
Quarterfinals
Game 3 – Caddo 72, Achille 17
Game 4 – Calera 56, Tushka 47
Game 5 – Rock Creek 70, Boswell 69 F/OT
Game 6 – Silo 82, Colbert 51
Thursday, Jan. 20
Consolation semifinals
Game 7 – Tushka 52, Achille 26
Game 8 – Boswell 55, Colbert 44
Friday, Jan. 21
Consolation from Monday
Game 9 – Bennington vs. Soper, 2:30 p.m. (at SE)
Semifinals
Game 10 – Caddo vs. Calera, 5:30 p.m. (at SE)
Game 11 – Rock Creek vs. Silo, 8:30 p.m. (at SE)
Saturday, Jan. 22
Consolation championship
Tushka vs. Boswell, 2 p.m. (at SE)
Third-place game
Game 10 Loser vs. Game 11 Loser, 5 p.m. (at SE)
Championship
Game 10 Winner vs. Game 11 Winner, 8 p.m. (at SE)