JOHNSTON COUNTY – Two people were injured in a collision in Nida on Tuesday evening.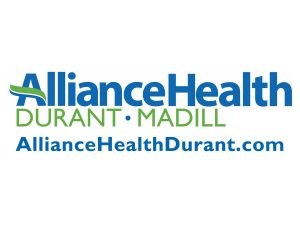 Rayvan Polk, 20, of Calera, was driving a 2010 Honda Civic west on State Highway 22 at about 9:14 p.m., according to a report from the Oklahoma Highway Patrol.
Harlan Smith, 51, of Durant, was driving a 2007 Kia Spectra south on State Highway 78, and failed to stop at a stop sign. The Spectra struck the Civic.
Polk was transported from the scene by the Bryan County EMS and admitted to Alliance Hospital in Durant in stable condition with leg injuries.
Bethany Coleman, 19, of Tishomingo, was a passenger with Polk and was not injured.
Smith was transported by Johnston County EMS to Alliance Hospital and admitted in stable condition with leg injuries.
Seatbelts were in use by all. The airbags deployed in both vehicles.
The cause of the collision was failure to stop at a stop sign and Smith's ability was impaired due to alcohol, according to the report.
The OHP was assisted in the investigation by the Johnston County Sheriff's Department, Milburn Fire Department, Tishomingo Fire Department.