By Joey McWilliams
BRYAN COUNTY – It has been quite a journey for the Sullivan family, one that started four years ago. With highs and lows along the way, the family continues to survive and thrive together.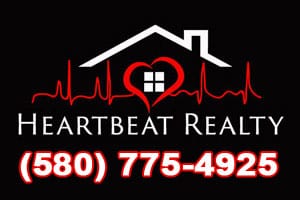 Recently, they all had the opportunity to slow down, step away for a moment and just breathe.
Wishing Well Texoma this summer granted Blair Sullivan and her family a trip to Hawai'i. The family enjoyed more than a week in the Pacific with time to spend together and make good memories.
Blair and her parents, Jordan and Angie, along with sisters Brooklyn and Baylee, got to stay at Aulani, a Disney resort.
"There were Disney characters all around," Angie Sullivan said. "It's more of a water park, so we got to do a lot of swimming. Our older kids got to snorkel and surf and explore the island. So we had a lot of fun.
"It was good for our family to go and spend time together, not stressing about work or kids' events or whatever else goes on. It was just a little bit of stress-free time."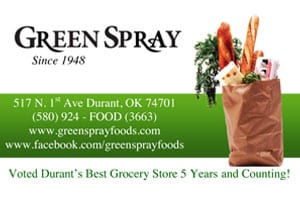 The Sullivans received the vacation from Wishing Well Texoma as a blessing for Blair, specifically, and her family.
Blair has been dealing medical issues with her heart and more since birth. She was a perfect candidate for Wishing Well Texoma, an organization dedicated to the special children in the Texoma area, ages 3-18, who face a life-threatening or catastrophic illness.
Blair, who turns 4-years-old on Sept. 2, was born with a congenital heart defect called Hypoplastic Left Heart Syndrome.
"With that they normally do three surgeries – one at six months, one at about a year and one at about three years," Sullivan said. "That disease affects the whole left side of her heart, as in the left side was missing or smaller than it should have been. With the surgeries, the doctors go in and repair and make the right side do what the left side is supposed to do.
"Blair had her first open heart surgery at eight days old. And during that, we discovered she had issues on the right side called pulmonary stenosis. So she was not a candidate for any of those surgeries and we were told that day that a heart transplant was her only option. We were in the hospital for five and a half months before we got her heart."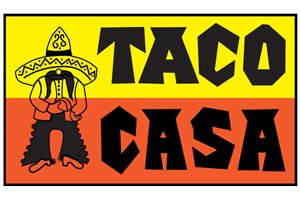 With Blair's fourth birthday almost here, the three-and-a-half-year anniversary of the transplant just passed on Aug. 15. Her mom said that overall she is doing well.
"Heart-wise, she has done really well," Sullivan said. "We see her transplant team every three months. But she struggles with eating. She still has her G-button (gastronomy button). She gets about 95 percent of her food through her G-button. So we have to actually hook her up to a tube and feed her manually every two and a half hours.
"It's still a lot of work and she still also struggles with her speech. She doesn't talk very much."
Many in the community may remember Blair through the T-Shrit fundraising campaign with the slogan 'Beats for Baby Blair.'
"There was also the Facebook page – I believe she stlll has about 13,000 followers. We try to update that at least once a month now, but I know we do get busy and forget sometimes."
Blair has dealt with a lot in her time, but there have been more than heart issues to overcome.
"The doctors did discover during her six-month stay in the hospital," Sullivan said. "As she had had multiple surgeries and had to be put to sleep many times, and during one of those surgeries she had two strokes. So the strokes are still affecting her eating and her speech. But she has improved a lot over the years.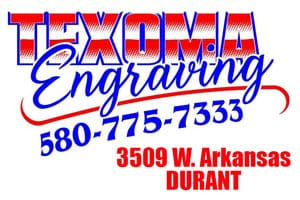 "She also struggles because she was diagnosed with rickets (a condition that results in weak or soft bones), which we found out later was from her formula not having enough phosperous. And that has been a major issue in her walking – she had a broken leg and multiple bones in her hands were broken and we didn't know about it. So she has been walking for only about a year and a half.
"All summer we went to Dallas twice a week for feeding therapy and speech therapy. And we also get therapy through the school programs here in Oklahoma. They do physical therapy, occupational therapy and speech therapy."
Sullivan credited Shawn Blankenship for connecting her with Wishing Well Texoma. Blankenship is from Durant (DHS Class of 2001) but resides with his family now in Bells, Texas, and is a former board member with Wishing Well Texoma.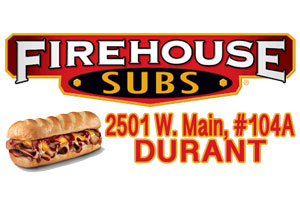 "This is a great organization because it is local," Blankenship said. "Only people that get a wish from us are within several counties in Oklahoma and in north Texas. We're a community that is helping its own community, rather than a national organization.
"And also, we get to see these kids who are having major issues with their lives have some joy and we get to be a part of it and that brings joy to us as an organization."
Angie and Jordan both expressed gratitude to those involved in giving Blair and their family time together in a special place.
"Thank you to the Wishing Well Texoma and to everyone who has helped with their fundraising efforts."