By Joey McWilliams
DURANT – The new school year is just about to get started at Durant High School and there will be some changes for 2017-2018.
The high school is going to an eight-period format, and principal Cheryl Conditt said there are plans in the works to allow students to have more of a voice at the school, as well.
"We've been talking with some students throughout the summer who came and asked if they could create a student advisory council," Conditt said. "And we are going to do this.
"It's not going to be an offshoot of student council, it's going to be completely separate. And we'll meet maybe four times a year, but it will give the students an additional voice."
One of those students is senior Hannah Morrison, who developed the idea after attending a workshop at the high school this summer.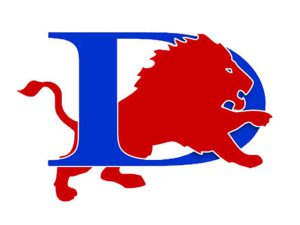 On July 18, I attend the Engage Oklahoma conference at Durant High School and I was asked if I would participate in a session that was a student advisory panel led by the state superintendent," Morrison said. "This panel provided student insight to a group of teachers there through discussion.
"And I told one of my best friends, Haleigh Harper, that our school would find an advisory board really useful and she agreed. So we discussed the specific details of forming a board with the state superintendent (Joy Hofmeister) and Mr. Merideth and Jon Hazell and Mrs. Conditt."
Morrison said she and Harper would have the opportunity to speak to the teachers at the in-service training next week and tell the teachers they would have a hand in the students to be on the council with them.
"We're looking right now to have anywhere from 20-25 students," Morrison said. "And basically, we're going to ask teachers to nominate kids that they think would provide some good insight on the board. Then at that point, we would let those students know what it's all about. And if they are interested in it, then they are on the board.
"This board is basically going to discuss some policies of the school that either would be implemented or changed. And it's really aimed at giving the students a chance to have a voice at the school even if they think they don't have the time or the connections to be able to have that voice to make a change at DHS."
Morrison said topics that could be discussed range from dress code to painting parking spaces.
"That's something I've heard a lot of discussion about," Morrison said. "A lot of students at Durant High School talk about how wish they could pay money and paint a parking spot and have it reserved for them. It's kind of like both a project and a fundraiser.
"That's something that could definitely be brought to the school's attention in a professional manner after some discussion if that's something the board would like to look into."
Conditt said the presentation at in-service would help to let the teachers know how the council would get started and the faculty's role in it.
"The kids we want on this are the kids that have a passion for improvement in our school and want to make things better for every student and every teacher."
Morrison said Conditt would be the faculty adviser and that she and Harper would have leadership roles as well, as the co-founders of the group. She said also that meeting just two or three times a semester could help those who want to serve on the board.
"That way it's really accessible for students to be on it, even if they are busy," Morrison said.
"I'd say that if a student at Durant High School thinks this board sounds like a really neat opportunity for them, and even if they don't get nominated, they can contact Mrs. Conditt and see what she can do about getting on the board."