SE Athletics
Matt Thomas, Sports Information Director
ADA – Southeastern would score the final 20 points of the contest and the defense would get the final word when Jared Bell recovered a fumble at the three yard line to preserve a 20-13 overtime victory over East Central in the Great American Classic on Saturday afternoon in Ada, Okla.
With the win the Savage Storm finish the season 6-5 overall and in Great American Conference play.
The win is also the 50th for SE in the series, bringing the series record to 50-46-6 as the Storm have won five in a row.
"I knew this would be a game of momentum," said head coach Bo Atterberry. "I don't think anyone expected anything less than that in this rivalry game. Hats off to East Central, they played a great game.  It was a good team win."
Southeastern finished the contest with 295 yards of offense, nearly perfectly balanced with 153 yards through the air and 142 yards on the ground.
Skinner hit 16-of-29 passes for 153 yards and a pair of touchdowns, with Braxton Kincade hauling in four catches for 36 yards, both team highs, while CJ Shavers and Skye Lowe each had a touchdown catch.
Shavers led the way on the ground with 93 yards on 23 carries, while Kenneth Burks added 38 on 11 carries.
Defensively, Conner Swope led the way with 13 tackles, with 2.5 of them for a loss, while Seu Liafatasaga added 11 stops.
Josh Mulumba chipped in nine stops and returned a blocked PAT for a two-point defensive conversion.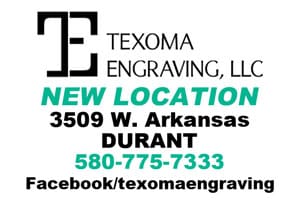 Rogerick Kirby, Jacob Harper, and Bell each recorded sacks, while Bell added a fumble recovery.
Neither offense was moving in the first quarter, but a pair of interceptions thrown by the Storm in the first quarter would keep them off the scoreboard, while the SE defense forced a pair of punts and a missed ECU field goal to leave the score knotted at 0-0 after one quarter.
The Storm got the benefit of another missed Tiger field goal early in the second, but would see its ensuing 12-play, 54-yard drive end in a missed field goal of their own.
Southeastern would force a three-and-out to get the ball back and drive it 53 yards on just five plays before a Skinner completion to Skye Lowe was stripped loose and ECU recovered.
ECU followed by going 89 yards on 12 plays and using 4:19 off the clock before RayJohn Austin-Ramsey hit Tre Harvey for a five-yard TD pass with 19 seconds remaining in the first half and the Tigers would lead at halftime 7-0.
A slow moving third quarter picked up late, first with East Central scoring on a 22-yard Tyson Jones run to go up 13-0.
That was short-lived though as Luke Craddock would block the PAT try and it was returned 96 yards by Josh Mulumba for a defensive two-point conversion to make the score 13-2 with 1:34 to go in the third, and that would be the score heading to the final quarter.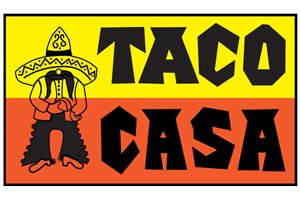 SE would take over on a drive that would carry into the fourth quarter, covering 68-yards on 13 plays with Skinner hitting Shavers for a five-yard touchdown with 9:59 to play in the fourth. SE would then convert a two-point conversion on a Kincade to Skinner pass to close the gap to 13-10.
The Storm would force a Tiger punt and take over at its own eight-yard line and proceed to march 82-yards on 15 plays to set up a Joel Carlos 27 yard field goal to knot the game at 13-13 with 1:30 to play.
On the ensuing Tiger drive, Rogerick Kirby would sack Austin-Ramsey and force a fumble which was recovered by Jared Bell at the ECU 30.
That would set up a chance to win the contest in regulation, but a Carlos 42-yard try was off the mark and the teams headed to bonus football.
Southeastern would get the ball first in overtime, scoring when Skinner hit Lowe for a four-yard score to open up a 20-13 lead.
The Storm defense looked to have ECU stopped on their possession, but the Tigers would convert on fourth-and-three and then a pass interference penalty would give East Central the ball on the two-yard line.
On its first crack at first-and-goal, ECU would try a reverse to Trinity Benson but the ball bounced free and Bell would fall on it, preserving the 20-13 Southeastern win.