By Kristen Banks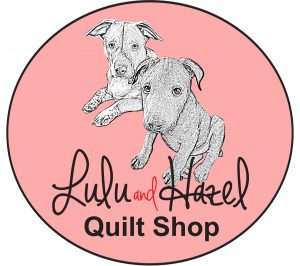 A friend of mine once told me that everyone has a "group". Everyone has a group that they feel at home with, can relate to, and are passionate about. You just have to find yours.
In the fall of 2011, I walked into a quilt shop and signed up for a free class. I had always wanted to make a quilt, but was super-intimidated by quilting. I had been sewing since I was 4 years old and had sewn everything from curtains to dresses to custom car interiors and everything in between. Even though I had plenty of sewing experience and was generally up for learning new things I still couldn't help but feel a little trepidation at this new venture.
The day of the class came. I walked, sewing machine in hand, into the quilt shop. I introduced myself to the teacher, a Quilter by the name of Royce Prentice. Little did I know my life would change that day because I had finally found my "group".
Quilters are some of the most warm, creative, and amazing people you will ever meet. I've never met a Quilter that wasn't willing to stop and visit or share something with you. Whether that be techniques, fabric, tools, jokes, or even sage wisdom, Quilters are always ready to share. Although Quilters may have different styles and come from many different walks of life, the passion and creativity are always the same.
I've never witnessed a Quilter talk about their latest project without some sort of a twinkle in their eye. They love to tell you how they changed the pattern a bit to make it their own or how they added just the right "special touch" to make their quilt more meaningful to the recipent. Quilters put a piece of themselves in every project and rarely keep any of those projects for themselves. When you are given a quilt, you aren't just given a material item you are given someone's time, creativity, and affection. A Quilt is a gift but the Quilter that made it is the real treasure.
I've come a long way since that first class. I've completed many quilts now using numerous techniques. I have taught my own classes and recently even opened my own quilt shop. Every day is a joy and a new adventure. One of the best parts of my day is meeting new people and having them share their work with me.
So many ladies are doing such amazing work and very few people are getting to enjoy it. I thought this was really a shame and I wanted to find a way to recognize these amazing women for the beautiful work they do, and hopefully this column will be just that.
Most of these ladies appear to be just your average mom, grandma, aunt, sister, or friend, but they are so much more. They are gifted artists with their own unique story to share. I hope you can learn from and enjoy this peak into the lives of some of my friends.
STORIES, TIPS, INSPIRATION, INFORMATION, PRODUCT REVEIWS, AND SEW MUCH MORE!
To see more from Lulu and Hazel, visit luluandhazel.com