By Kristen Banks
So, I've been organizing, cleaning up, and clearing out for the last couple of weeks. I'm not sure what about the first of the year compels me to clean and purge, but it's just something I MUST do.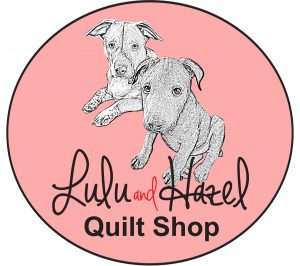 One of the biggest tasks I've set for myself this month is to sort through my scraps. And as of press time, I am sorely behind in this task. In fact, there is the very real possibility that I may never find enough time to sort through this mountain of fabric bits, pieces, and chunks.
Let me put it this way: Mt. Everest ain't got nothin' on the fiber summit in the corner of my bedroom.
For months, I've been stacking boxes and bags in a corner of my room with the idea that I would someday somehow sort through my hodgepodge textile accumulation, categorize it, and ultimately put the pieces to good use. I started out by taking a box from the top of the heap, and dumping it out on my freshly made bed. As the rumpled mismatched kaleidoscope came tumbling out of the cardboard box, so did the memories.
There was a long red floral binding strip left over from the first quilt I ever bound by hand. I didn't know how to do it properly, and I left too big of a space between my stitches. In fact, come to think of it, that quilt really needs to be re-bound now, because that binding just didn't hold up well over time. There was a square of tourquis and tan backing fabric left over from a cherished lone star.
A huge wad of uneven mustard and white polka dot cotton from a poorly designed skirt. Here was a piece of my most favorite fabric of all time. I'm not sure what it is about that beautiful gold fabric, with the subtle little metallic flowers that really does it for me, but I don't think I've ever made a quilt that it wouldn't have worked fabulously in. It was so versatile. In fact, I could still kick myself for not buying the whole bolt when I had the chance.
And then I noticed a stack of scrappy black, white, and pink miscut blocks from a quilt that never made. I was really excited when I first started that project, but after my mistake in cutting, and failed execution of a technique that I didn't quite understand, I quickly lost interest. I put the remains of that quilt out of sight and out of mind years ago.
I could spend all day reminiscing over the hundreds of little pieces in this one box alone (which is probably why I never get them all properly sorted). In this plain cardboard box is a sampling of my highs and lows, victories and failures, accolades, and criticisms from the last several years.
What started out as a fun task suddenly felt a little overwhelming, and I kind of wished I'd left that box unopened. Maybe I could just set it back quietly on top of the stack, tip toe away, and close my eyes or look the other way when I had to walked by that particular corner of the room. I even wonder if it wouldn't be easier to just toss the whole mess, memories and all, rather than try to make sense of it.
It's hard to see how anything beautiful could be made out of combining my small chunks of victory, and huge swaths of failure. How would I ever find the time to sort this all out, and make anything that anyone could find pleasing or get any good use out of?
I decided to sit down at my machine, and give it the old college try before throwing in the towel. I didn't really have a plan, but I'd seen a few strip quilts that I thought were really pretty, and made good use of different sizes of scraps, so I decided to start there. I began to mindlessly and randomly pull out strips from my box, and stitch them together.
I was surprised at how relaxing and almost therapeutic it was, and maybe even a little fun. I would smile as I pulled out some pieces, and grimace when I saw others, but when I was done piecing my first few blocks I was surprised to find how all those highs and lows just blended right together, and made something new and entirely different than what they started out to be. It was colorful, and imperfect, but it was a thing of beauty.
I think life is kind of like that box of scraps. Sometimes you want to give up on it, because it feels like all you're left with are fragments of things that you just can't quite make sense of. Things can seem overwhelming at times, and we don't know how to reconcile our successes with our failures. There are good things in there that are nice to remember, and some things we'd rather forget.
But put them all together and you get a masterpiece, which is your life, imperfect and beautiful.
Never give up on yourself, no matter how overwhelmed or flawed you might feel. Just keep perservering and working at putting those pieces together, and I promise someday their going to turn into something beautiful.
Every Quilter has a story and we'd like to hear yours! Send us your stories, tips, and ideas to luluandhazel@yahoo.com.