Peggi Jean Escue, 70, of Colbert, Okla., passed away peacefully at Texoma Medical Center in Denison, Texas, on Tuesday, August 16, 2022.  Peggi was born on August 28, 1951 in Tulsa, Okla., to Fletcher Henry Barnes and Wilma Girdner Barnes.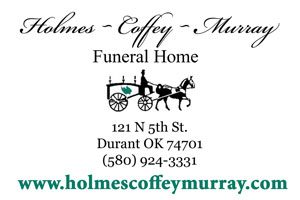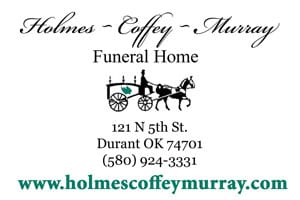 She was a high school graduate and a homemaker, caring for her family that she dearly loved. She enjoyed shopping for her grandchildren, finding special clothing for that special child. She was an avid seamstress and made many garments for the family and friends. She will be greatly missed.
Left to cherish her memory are her children: Andrea Norman of Fort Lauderdale, Fla., Rebecca Dingler and Zack of Pottsboro, Texas, Alison McLinsky and Brian of Sherman, Texas, Paige Kheao and Servie of Cartwright, Okla.; her sister, Linda Grogan of Tulsa, Okla.; five grandchildren: Hunter, Zachary, Keegan, Katelyn, Graysen; her dog and Smokey and other extended family and many friends.
She was preceded in death by her parents, Fletcher and Wilma Barnes.
A service will be held later with the date to be announced by the family.
Arrangements under the direction of American Funeral Home.