Surrounded by her family and long-time caregivers, Patricia June Byrd Cobb passed on Friday January 21, 2022, at the age of 91. She was born November 5, 1930, in Ardmore to Elbert Wayne Byrd and Clara Holt Byrd and became elder sister to Elbert Wayne Byrd, II—whom, in an early demonstration of her presence, she dubbed "Pete" upon first meeting him, the name he still goes by today.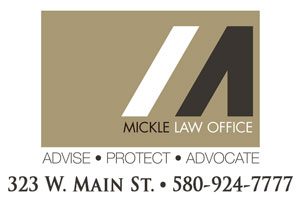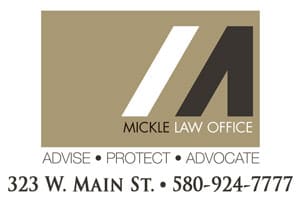 An educator herself, she was daughter to a public school educator, sister to a public school administrator, wife to a public school educator and administrator, mother to two public school educators and administrators, and mother-in-law to a public school educator. Her dedication to public service, her keen intellect, and her sensitivities and insights into others made her a quiet but powerful presence in the lives of all those close to her.
After graduating Ardmore High School at sixteen, Patricia attended Oklahoma College for Women, graduating in 1951 with her degree in Education. On the day she graduated, her father sent her a telegram to tell her the Ardmore school board had approved her contract, and she kept that piece of paper throughout her life. She immediately started teaching, even as she continued her own schooling, going on to earn her Master's in Education from the University of Oklahoma two years later, in 1953.
Over the long span of her career, Pat—or, perhaps more appropriately, "Miss Byrd," and later, "Mrs. Cobb"—taught first through seventh grades, ninth and twelfth grade, as well as gifted and talented students and GED courses for adults. She produced an anthology, entitled "More Than Just the Top Ten Birds," which compiled writings of her twelfth-grade students and which received statewide recognition. In 1989, Ardmore public schools selected Pat as teacher of the year, and the Ardmoreite article announcing her honor included a "resume" she prepared for the occasion, which showcased both her dedication and humor. She included entries referencing having worked for seven superintendents, ten principals, and "in eight buildings, three of which have been torn down or burned down." She reported using "five colors of chalkboard," having "lunch periods lasting from five minutes to 45 minutes," and receiving "salaries ranging from $2,000 to $28,198, none of which ever lasted until the end of the month." She estimated she'd "[h]eard Emmett Hudgins say, 'We're going to try something new in Ardmore this year,' at least 25 times," and she credited that "the most progressive thing the Ardmore City Schools have ever done is to allow women teachers to wear pants." Pat's life and career touched thousands of students in the Ardmore public school system.
Pat met her love, John Cobb, a proud Chickasaw citizen and fellow educator in the Ardmore public school system. After what she has described as "a whirlwind courtship of seven years," they married at Maxwell Avenue Church of Christ in 1967. They were baptized together at Maxwell, and both their daughters went on to marry their respective loves at the same altar where John and Pat took their vows. The two remained lifelong members of Maxwell, moving with it as it became the Church of Christ at Merrick Drive. And through John, Pat always and proudly considered herself part of the Chickasaw family.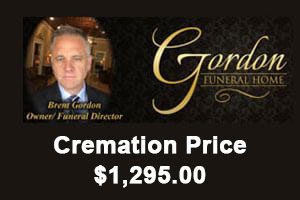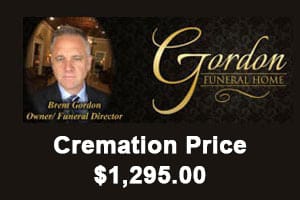 The only pause in Pat's forty-one years as public school educator was the seven years she took for her daughters, Dinah Elizabeth Byrd Cobb "Liz" McCraw and Amanda Jane Cobb-Greetham, born twenty months apart. While deeply proud of her daughters and their accomplishments, one of Pat's greatest joys was her only grandchild, Catherine Elizabeth Cobb "Catie" McCraw, born of Liz and Shannon McCraw in 2000 and who will graduate this spring with honors from Oklahoma State University. Pat took great and conscious care to impart in her daughters and granddaughter a capacity for self-respect and independence, a love of learning and ability to love, and a means to stand up straight and contribute in this world. She was proud that Liz, Vice President of Student Affairs at Southeastern Oklahoma State University, and Amanda, Professor of Native American Studies at the University of Oklahoma, both applied her model and devoted their professional lives to education. She also had a special love and affection for her sons-in-law, Shannon Keith McCraw, a Professor and Chair of Art, Communication and Theater at Southeastern Oklahoma State University, and Stephen Harold Greetham, Senior Counsel to the Chickasaw Nation.
Patricia Cobb lived her life in commitment to her family, to learning and education, and to improving her profession and community. She wrote, she read, she taught, and she loved fiercely. John always described her as a "true lady," and hers was a calm and grounding presence at her family's center, its heart. While she will be sorely missed, her imprint will be borne with gratitude by those whom she loved and who loved her.
Pat is preceded in death by her parents, Wayne and Clara Byrd, as well as her beloved husband, John G. Cobb, who passed by her side on December 16, 2020. She is survived by her brother, Pete Byrd of Davis, Oklahoma; as well as her daughters, Elizabeth Cobb McCraw of Durant, Oklahoma, and Amanda Cobb-Greetham of Norman, Oklahoma; their husbands, Shannon McCraw and Stephen Greetham; and her beloved granddaughter, Catie McCraw of Stillwater, Oklahoma.
The family thanks the staff at Elmbrook Suites in Ardmore, where John and Pat lived for several years, and to the caregivers of Synergy Health Care and Encompass Home Health and Hospice in Norman, all of whom offered compassionate and able care. The family especially thanks, with love and appreciation, Theresa Geary and Anna Releford, who became Pat's loving friends as they helped care for her in Amanda's and Stephen's home, and Sondra Smoker and Kathryn Shawn, whose compassion and grace through hospice were of tremendous comfort to Pat and her entire family. Finally, the family expresses its love and thanks to Kamryn Manlapig, Pat's great-niece who gave her loving companionship, care, and friendship.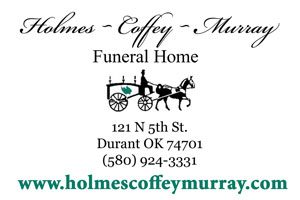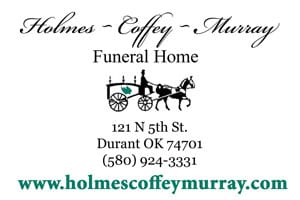 A memorial room will be available for visitation at Harvey-Douglas Funeral Home in Ardmore, starting Wednesday January 26, but to keep our friends and family health and safe during the ongoing pandemic and recent surge, there will be no formal family visitation or public funeral service at this time.
In lieu of flowers, the family requests that memorial donations be made to the John G. Cobb and Patricia J. Cobb Leadership Scholarship at Southeastern Oklahoma State University, which can be sent to the Southeastern Foundation, 425. W. University, Durant, Oklahoma, 74701.
Arrangements under the direction of Harvey-Douglas Funeral Home.