By Joey McWilliams
DURANT – The Durant/Bryan County Emergency Management team will soon be moving to a new location.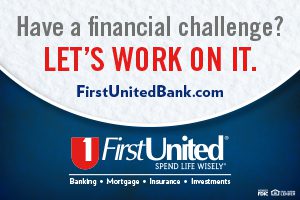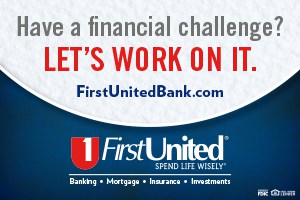 Director James Dalton said the office had some time back received a grant from FEMA to build a regional emergency operations center.
"The city provided land and some support for the building and we're building the new building at the south end of the airport near the Choctaw Tribal hanger space," Dalton said.
The facility is about 8,000 square feet and includes offices, communications room, and an emergency operations center, a tech area and a small kitchen area, in case the team is there for a long period of time.
"We've been working on the project – I have personally – for about seven years and it's coming to fruition. We've been really fortunate to have some good help with that."
Even with the grant process, the cost of construction is increasing, and Dalton said there wasn't enough money to completely finish the building.
"We were able to buy the materials and everything to finish it," Dalton said. "We had some painting needs to paint door jambs and doors and things like that. We were looking for a painter and were obviously cost-conscious."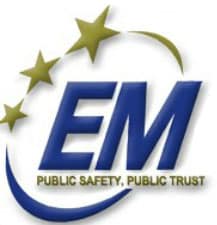 Dalton said he got in contact with Doyle Pair of Pair's Sandblasting and Painting and shared with him the project and its purpose.
"Doyle blessed us and told us that if we would get it ready for him to paint, he'd just paint it for us," Dalton said. "He did that for us at no charge. That was really a blessing for him to do that for us and for our community. We just can't thank him enough on that."
Pair said he just wanted to give back to the community.
"There isn't a lot of opportunity in my line of work, as far as giving back because everybody has got to make a living," Pair said. "When the opportunity came up to give back, and I knew going into it they were doing a lot of the work themselves instead of hiring it out because they didn't have a whole lot of money in the budget, I said I'd do it.
"They didn't ask me for anything. They wanted me to go ahead and do it and to charge them for it. And I said, 'No, sir. I'd just like to do it, just to give back to the community.' That's what they're doing – they're working trying to protect us, giving back all the time. And that's basically what it all boils down to is trying to pay it forward."
Pair said he appreciated getting to do something like that in Durant and that there are a lot of good people here.
"I've lived here my whole life – 45 years – and I love Durant," Pair said. "I enjoy working here and working with the people of Durant. And if there's any way I can help out and help the people of the community, that's what I want to do."
Although the building isn't yet fully complete, Dalton said he hopes the office will be able to move into the new facility within about a month.
"We feel like this building is not only for Durant and Bryan County, it's a regional building," Dalton said. "And if a situation arises, like it did recently with Hurricane Harvey or whatever the case may be in our neighboring states, we're designated as a backup site for the state emergency management headquarters.
"Also, we're used as a staging point to send resources and personnel to neighboring states through what is known as the Emergency Management Assistance Compact. So we feel really fortunate that this will be a state-of-the-art site that is housed in southeastern Oklahoma and here in our city. We're really excited about getting it done."