Newman C. Thomas, a cherished husband, father, grandfather and great-grandfather, joined his Savior in Denison, Texas on Feb. 5, 2019 at the age of 83. He was born to Lester L. Thomas and Dora Belle (Carver) Thomas on April 20, 1935.
Newman married his beloved Juanita (Key) in Colbert, Okla. on June 17, 1955. A marriage that lasted more than 63 years and people are still saying it will never last. He was a veteran of the United States Army where he served in the Infantry.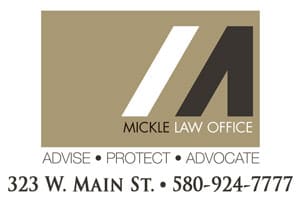 He and Juanita were members of the Grace Baptist Church. Newman dedicated his life to education earning a master's degree in that field of study. He taught math at Colbert Public School from 1960-1970, and in Durant from 1970-1989 at Durant Public Schools. Newman was proud of his home and enjoyed taking care of their cattle and harvesting an abundance of vegetables from his garden.
Mr. Thomas is survived by his wife, Juanita of their home; children: Phyllis Latham and husband Bill of Antlers, Okla., Luanne Densmore and husband John of Durant, Okla., and Joe Thomas and wife Shonda of Caney, Okla.; grandchildren: Randall Latham and wife Tiffany of Poteau, Okla., Jesseca Harmon and husband Zach of Tushka, Okla., Lindsay Holcomb and husband Tadd of Lane, Okla., John Eric Weatherly and Rebecca Weatherly; and 10 great-grandchildren. He is also survived by his dear lifelong friends, Joe Blackburn and John Teel.
Mr. Thomas was preceded in death by his parents and grandparents; sisters, Foye and Mildred; and brothers, Glen, D.H. and Doyle.
A gathering of family and friends will be from 7-8 p.m. on Thursday, Feb. 7 at Holmes~Coffey~Murray Funeral Home in Durant, Okla. A celebration of his life will be at 10 a.m. Friday, Feb. 8 at Grace Baptist Church in Durant, Okla. with Bro. Anthony Williams officiating.
Newman's final resting place will be the Highland Cemetery in Durant with Zach Harmon, Tadd Holcomb, Randall Latham, Sammy Key, David Herman, Randy Herman, and Paul Key serving as his pallbearers.