DURANT – The Briarwood Shopping Center has been a stable area of business for decades in Durant. Cosmetic changes to its appearance in recent years are helping it to continue to be a good place not only for which customers can come, but also more retailers to the community.
Alan Mann, a partner with Dunhill Partners which has owned Briarwood since 2005, said the property has come a long way in the last 15 years.
"When we bought it, it was in pretty much bad shape," Mann said. "There were a lot of roof leaks, the parking lot was a mess and Wade (Baskin) over at Branding Iron was so happy to meet me talk with someone who would look after the property
"Branding Iron was there forever. He unfortunately had to close up a few months ago with the COVID-19 situation. (Wade) is a great guy and he was happy we were there. And the first thing we did was go in and put a new roof on the whole 100,000-square-foot property."
Mann spoke about coming in a cultivating relationships with the people at Corner Drug and other businesses there at the time.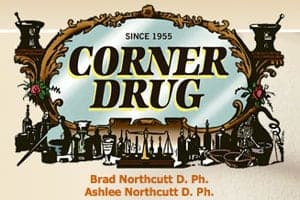 In the ensuing years, more cleanup has been done, including purchasing the property that once housed the Boulder Motel and razing the structure. Besides just cleaning up the area and installing new parking space, it allowed exposure to the eastern part of the property, about 20 percent of the center.
Businesses like Workout Anytime are now housed there. Mann spoke highly of the Durant campus of the fitness club.
"Their equipment is as good as any place in Dallas," Mann said. "First class. It's top of the line."
After doing exterior modification on that portion of the property, Mann said the partners were so excited with it, they chose to extend the renovation throughout the center.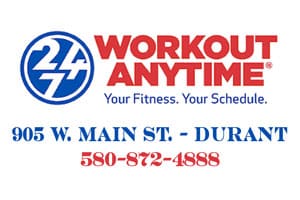 And with the new look to the walls, many of the businesses took advantage of the opportunity to update their own signs.
More spaces are available for businesses to occupy both local and national.
"We're just hoping to get the right tenant mix to continue to come in."