Michael John Dyson passed away peacefully on Sunday, March 27, 2022 surrounded by family. He was born in Durant, Okla., on February 6, 1947 to John and Rosetta Dyson of Yuba, Okla., the couple's second child and first son.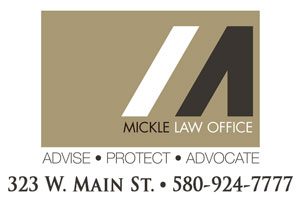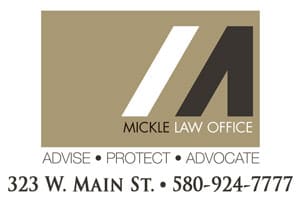 Mike graduated from Yuba High School in 1965 where he played basketball, baseball and was an avid calf roper. Following graduation, he moved to Dallas, Texas, where he met Sandra Garner, and they were married on July 26, 1969 in Florence, Ala. The couple then moved to Howe, Texas, while Mike finished his BA in Business at Southeastern Oklahoma State University in Durant, Okla. He also served in the National Guard.
After working in Dallas for a number of years, the family moved to Cabot, Ark., and remained there for 17 years before moving back to Durant in 1994. With the help of friends, the Dyson family built Lake Rose, a beautiful piece of land with lake and large cabin, in Yarnaby, Okla. Mike's goal was to be able to duck hunt from his porch. As he has said many times, "It's not heaven but you can see it from here."
Throughout his life, Mike was a great salesman with an entrepreneurial spirit. He loved his family, especially his grandchildren. He also loved duck hunting, playing golf, hanging out with friends, and always having a good time.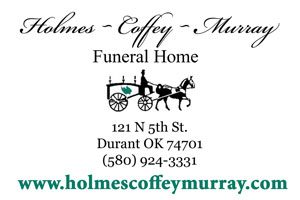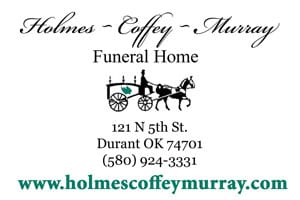 Mike was preceded in death by his parents. He is survived by his wife, Sandra of Durant, Okla.; daughter, April Dyson of Cedar Hill, Texas; son, Dax (Amber Traugott) Dyson and two grandchildren, Liam and Delphine Dyson of Dublin, Ohio; siblings, Sue (Ross) Griffin of Bonham, Texas, Jerry (Teressa) Dyson of McKinney, Texas, and Mickey (Sophia) Dyson of Melissa, Texas, and many nieces and nephews.
Arrangements under the direction of Brown's Funeral Home.