Marty Wayne Hider, 61, of Caddo, Okla., passed away on Jan. 14, 2020 in Plano, Texas. He married Laura Stafford on Aug. 26, 1978 in Caddo.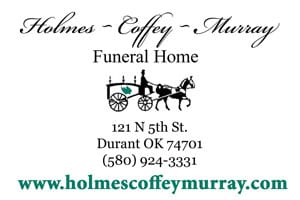 Marty lived most of his life in Bryan County. He attended school in Calera, Durant, and graduated from Blue High School.
He was on the Baptist faith. He was a Machinist and programmed CNC machines and could make almost anything anyone would need. He was employed at Aero Component Repair in Durant, Okla., until his heart condition prevented any further work.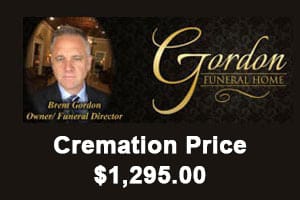 Marty's hobbies included hunting, fishing, camping. His favorite was being the drummer at That Country Music Place. He was a talented musician and singer, like his father.
He was a Committee Member and Chairman for a while for Troop 615 and helped with the fireworks stand many years. He served as councilmember and was a former Mayor in Caddo. He received an FFA Honorary Chapter member award.
Marty was preceded in death by his parents, William Hider in 2019 and Joyce (Tucker) Hider; nephew Bryan Robinson and cousin Troy Holland Jr.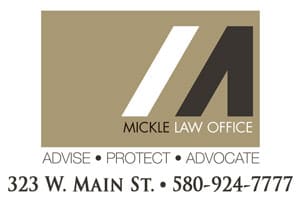 He is survived by wife, Laura of the home; sons, Austin and wife Kari, Christopher and wife Misty; grandsons, Kaynon and Zayden Hider and granddaughter Lorraine (Rainey) Hider; sister, Debbie Moses and husband Dale of Pottsboro, Texas; brother, Lonnie Hider and wife Christie of Bogata, Texas; sister-in-law, Billie Frances Robinson and husband Benny of Spokane, Wash.; special friend, Billy AlKhatib of Sherman, Texas; nephews: Youseff AlKhatib and wife BreAnn of Howe, Texas, Tarif AlKhatib and wife Courtney of Pottsboro, Texas, Omar AlKhatib and wife Lindsey of Sherman, Will Hider of Bogata, Texas, James Locke II of Colorado, James Walsh and wife Diane of Howe, Texas, Keith Walsh and wife Becky of Caddo, Okla., Glenn Walsh and wife MaryAnn of Mead, Okla.; nieces: Kim O'Doherty and husband Sean of Spokane, Wash. and Emily Hider of Little Rock, Ark. and Eva Marie Brown at large.
A celebration of Marty's life will be held at 10 a.m. Saturday, Jan. 18, 2020, at Brown's Funeral Service Chapel in Durant.