Lindsey Ann Hix Varner, 36, of Tishomingo, Okla., completed her journey on earth after a courageous battle with cancer surrounded by her family and friends on Jan. 7, 2020 at Texoma Medical Center in Denison, Texas.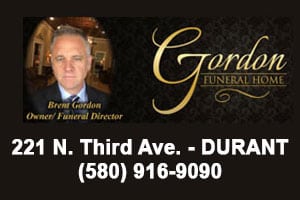 Lindsey was born Sept. 22, 1983 in Muskogee, Okla. to Winston and Debbie (Lowe) Hix. She married Keegan Varner on July 17, 2010 one hot day on Fort Gibson Lake near Okay, Okla. Lindsey graduated from Muskogee High School in 2002 and went on to Conner's State College in Warner, Okla. where she pursed her degree in Agriculture.
From there, she went to Oklahoma State University where she received her Bachelor's Degree in Animal Science. Lindsey then began her career with OSU extension as an Extension 4-H educator in Pottawatomie County and later Bryan County. While working as an extension educator she completed her Master's degree in Agriculture Education from OSU. In 2012, Lindsey became Vo-Ag teacher for Milburn Public Schools.
Lindsey loved animals and was big in barrel horses and always enjoyed working with her family and grandparents at the track with their race horses. Growing up Lindsey was active in 4-H and FFA even serving as a state 4-H ambassador and multiple offices in her local FFA chapter.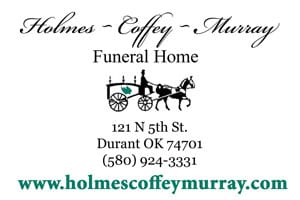 Lindsey's passion for agriculture exuded in her love for rodeos, livestock shows and youth education. Lindsey was the matriarch or "gentle giant" of her household. She was a brave, fierce warrior and an ultimate fighter that stared cancer down for 18 months handling her condition and treatment with dignity and grace.
Our world is darker because her light no longer shines. Our hearts are empty and heavy with sadness. Lindsey may have lost the battle but most assuredly won the war! Lindsey lived a very full active life and never ceased to show her pride in her FFA kids. Lindsey's most cherished possessions were her family and friends, and her most love were her babies Kohen and Kennedy.
Lindsey is preceded in death by her mother, Debbie Hix; her grandparents, Ray and Ruth Hix; and brother-in-law Kevin Varner.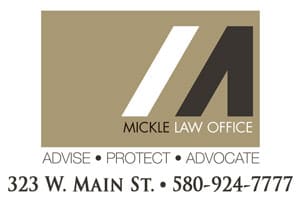 She is survived by her husband, Keegan; son, Kohen Fletcher and daughter, Kennedy Ruth of the home; parents, Winston Hix of Muskogee, Okla., Patton and Pamela Varner of Walters, Okla.; brother, Casey Hix and wife Jamie, their children Parker and BeBe of Phoenix, Ariz.; grandparents, Don and Alice Lowe of Muskogee, Okla., Ira and Roberta Kennedy, Geronimo, Okla., Gail and Sylvia Varner of Walters, Okla., Karen Hix of New Braunfels Texas, Richard Hix and wife Irene of Muskogee, Okla., David Hix and wife Krinna of Muskogee, Okla., Dan Hix and wife Evelyn of Mustang, Okla., Joleyne and David Temple, son Seth of Pauls Valley, Okla., Ann and Terry Taylor of Chandler, Okla., as well as a host of cousins and friends.
Keegan would like to that the Johnston County community for the outpouring of support and love shown to his family during this difficult time. He would also like to thank Dr. Alex Eshan, Dr. Jill Heffernan -Ruiz and the nursing staff of Texas Oncology and Texoma Medical Center in Denison for taking them in as family.Lindsey will live on in our hearts but we are sad from her loss of physical presence but rejoice she is now pain free and at peace.
Funeral Services to honor and celebrate the life of Lindsey Ann Varner will be held at 11 a.m. on Monday, Jan. 13, 2020 at Fletcher Auditorium in Tishomingo, Okla. Family hour will be held from 3-5 p.m. Sunday, Jan. 12 at DeArman-Clark Funeral Home.