Lillie Mae (Hines) Adamson, left this earthly life to be with her Lord and Savor Jesus Christ on Saturday Jan. 12, 2019 in Tulsa, Okla. She was a lifelong resident of Bryan County, Oklahoma. Lillie Mae was born in Utica, Okla. on Oct. 22, 1923 to Noah H. Hines and Lillie Pearl (Whittle) Hines. She married her life-long partner James Jackson Adamson in March 1955 until his passing in July 2010.
Lillie Mae was a high school graduate of Blue, Class of 1943. She grew up and lived in Bryan County her whole life. She was a member of Abundant Life Temple in Durant, Oklahoma. She enjoyed cooking for her family any chance she could. She was a praying woman that enjoyed reading her bible. She never said bye to anyone – it was always, "I'll be praying for you!"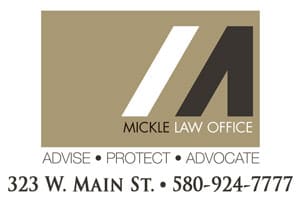 Lillie is survived by her daughters: Linda Coldiron Franklin Dunham of Tulsa, Okla., and Nelda Damron Barton of Durant, Okla; Granddaughters: Sherry Cross and husband Harley of Calera, Okla., Darla Heck and husband Terry of Durant, Okla., Breesy Hopper and husband Ben of Glenpool, Okla., Brandi Ricks and husband Kyle of Sapulpa, Okla., Ronel Brimage and husband Brownie Lee of Edmond, Okla., Laurie Damron Anderson and husband Raymond of Oklahoma City, Okla., Angela Pierce and husband Chris of Durant, Okla; Grandson: Glen Barton of Oklahoma City, Okla.; along with 21 great-grandchildren, 14 great-great grandchildren and many nieces and nephews, along with other family and friends.
Mrs. Adamson is preceded in death by her parents, Noah Hines and Lillie Pearl (Whittle) Hines; her husband, James Jackson Adamson; grandson, Chad Franklin; siblings, Rosie, Edna, Alfred, Johnny, Venora, Opal, and Noah L.
Family hour for Mrs. Lillie Mae (Hine) Adamson is at 6-8 p.m. at Holmes~Coffey~Murray Funeral Home in Durant, Okla. on Tuesday, Jan. 15, 2019. A funeral service honoring her life will be 11 a.m. on Wednesday, Jan. 16, 2019 at Abundant Life Texoma in Durant, Oklahoma with Bishop Randell Drake officiating. Following will be internment at Highland Cemetery in Durant, Okla. with Shane Cross, Zachary Hibdon, Kasey Hibdon Glen Barton, Harley Cross, Kyle Ricks, Brownie Ray Brimage serving as pallbearers along with Lynn Terry, Sheldon Franklin and Jared Pierce serving as honorary pallbearers.
Services are under the direction of Holmes~Coffey~Murray Funeral Home in Durant.