Kenny Perry of Cartwright, Okla. passed from this life on Saturday, Jan. 19, 2019 at the age of 59. He was born on Saturday, May 9, 1959 in Dallas, Texas to Arthur Lee and Rosie Lee (Neal) Perry. He came to Oklahoma in 1992 from Arlington, Texas. He married Peggy June (Ridinger) on Saturday, July 3, 1999 in Kingston, Okla.
He was preceded in death by his parents and two brothers Arthur and Teddy Perry.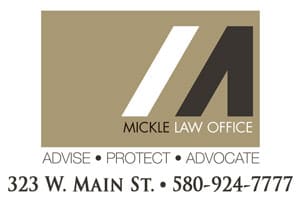 He is survived by his wife Peggy of the home; son Levon Perry and wife Kelli of McGregor, Texas; daughters Kaci Eakin and husband Corey of Laingsburg, Mich., Kimberlie Runyan and husband Zach of Canon City, Colo., Kayla Martin of Canon City, Colo., Candy Wingfield and husband Steve of Bennington, Okla.; sisters Sharron Pollard and husband Mike of Ft Worth, Texas, Tawnya Lockhart of Durant, Okla.; grandchildren Abby, Bryson, Madison, Tristan, Natalie, Sophie, Kaden, Ezra, Harley, Damian, Emery, Rylan, Sebastian, Declan, Lucas, Nathan, Bryanna, Brayden, and Brylee; as well as numerous nieces and nephews and a host of friends and church family.
He was a faithful member of the Victory Life Church. He worked in maintenance and served in many capacities as a pastor. He enjoyed riding his motorcycle, watching sports, cooking out-BBQ everything, playing his guitar and singing.
A family hour will be held from 6-7 p.m., Tuesday, Jan. 22, at Gordon Funeral Home. A funeral service will be held at 2 pm on Wednesday, Jan. 23, 2019 at the Victory Life Church in Durant.
Bro. Lee Armstrong and Bro. Rick Smith will be officiating. Mike Pollard, Kody Lockhart, Roy Ridinger, Cody Hart, Elvis Johnson, and Greg Cedillo will be serving as pallbearers. Lucas Perry will be an honorary pallbearer.
Arrangements are under the direction of Gordon Funeral Home, 221 N. Third Ave. in Durant.
Phone: (580) 916-9090
www.gordonfh.com.