Jeremy Michael Poston was born on Oct., 14, 1977 in Durant, Okla. to David Ray Poston and Cindy Delozier. Jeremy passed away on Friday, Jan. 11, 2019 in Durant at the age of 41.
A life-long resident of Durant, Jeremy graduated from Durant Public Schools and later married Mylissa Gaston on April 26 in Durant. He worked as a wrecker driver and he enjoyed working on and trading vehicles, mudding with his friends and family and spending time with family.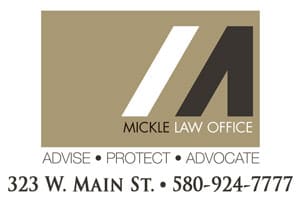 Jeremy was preceded in death by his grandparents, Virginia and A.V. Dollar and Lee Roy and Dorothy Poston; great grandparents, Wilard and Mary Delozier; sister, Angel Marie; uncles, Jerry Dollar and Roy Edwin Poston and aunt, Tammie Dollar.
Jeremy is survived by his wife, Mylissa Poston; children, Joe Crow, Chevy Lane Poston and Hailey Poston; mother, Cindy Poston and husband Jerry Farrell; father, David Poston and wife Darla; sister, Tamara Williams and husband Hoss; brothers, Brandon Delozier, Ryan Poston and wife Ashleigh Nagy and Joseph Poston; nieces and nephews, Brendon Farrell, Cactus Williams, Bailey Williams, Jarron Delozier and Carson Ray Poston; great niece and nephew, Robin Womack "Sissy" and Lane Farrell; aunts and uncles, Don Ray and wife DeAnna Laymon, Gayle Dollar, Hazel Hickey and husband Alton, Juanita Poston and husband Butch Dollar and Elenor Bell and husband Jerry and numerous aunts, uncles, cousins and friends.
Funeral services will be held at 1 p.m. Saturday, Jan. 19, 2019 at Brown's Funeral Service Chapel. Bro. Will Airington will officiate The family will receive friends at the Funeral Home on Friday evening from 6-8 p.m. Condolences may be sent to the family at www.brownsfuneralservice.com.
Arrangements are under the direction of Brown's Durant Funeral and Cremation Service.