Jean (Dobson) Masoner was born January 6, 1947, in Kingston, Oklahoma, to Hubert Dobson and Ruth Ines (Brumfield) Dobson. She passed from this life on Wednesday, August 16, 2023 in her home with family by her side.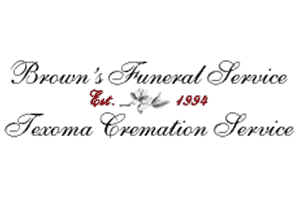 Jean was raised and graduated from Kingston School. She married Joe Paul Masoner on December 30, 1967 in Kingston. The family moved to Durant in 1974 when their daughter Theresa was 6 months old. Jean attended night classes at Southeastern Oklahoma State University and continued during the '80s until she earned her degree in Accounting. She was employed as the office manager at Texoma Waste Control from 1980 till 2009.
Jean enjoyed researching genealogy and traveling when she could. She was very active with the Durant City Council, Ward meetings, and assisting the Mayor. Jean loved spending time with her family especially the grandkids and great grandkids. She was also involved with the Kingston Alumni Association.
Jean was preceded in death by her parents; her husband, Joe Paul Masoner on April 29, 2018; and sister, Linda Ruth Arnold on March 11, 2000.
She is survived by her son, Lyle Masoner of Durant, Oklahoma; daughter, Theresa Masoner of Durant, Oklahoma; grandkids: Skylar Richardson and her husband, Nick of El Reno, Oklahoma, and Vernon Joshua Brown and his wife, McKayla of Covington, Oklahoma; great-grandkids: Jaida, Austin, Chisholm, Augustus, and Paisley; sisters-in-law Sandy Masoner of Denton, Texas, and Norma Masoner of Durant, Oklahoma; and numerous nieces, nephews, and cousins.
Funeral services to celebrate Jean's life will be held at 2 p.m. on Monday, August 21, 2023, at Brown's Funeral Home chapel with Wayne Thompson officiating. Committal services will follow at Highland Cemetery with Humphrey Miller, Jimmy Grube, Terry Ashby, Keith Oldham, and Darryl Masoner serving as pallbearers. Honorary pallbearers will be Burl Oliver and Randy Masoner.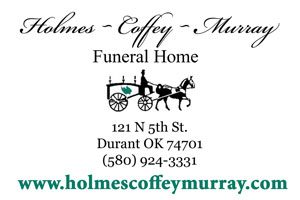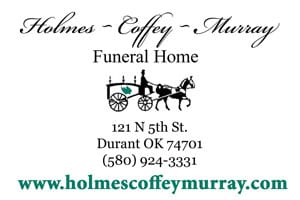 The family will receive friends on Sunday, August 20, from 3-5 p.m. at Brown's Funeral Home.
Arrangements under the direction of Brown's Funeral Service.