J.H. (Jay) Thomas Jr. was born on June 3, 1923 in Cobb, Okla. to James Harve and Willie (Rivers) Thomas. Jay passed away on January 22, 2019 in Bonham, Texas at the age of 95.
Jay attended school at Cobb and he earned his bachelor's degree from Southeastern Oklahoma State University. He married Geraline Talley on Nov. 25, 1942 at Silo Baptist Church and they were united as one for 76-plus years. Jay proudly served his country in the United States Army Air Force during World War ll in France, Wales and Germany. In 2010, he took the Honor Flight to Washington DC to tour the WW ll Memorial and was the Co-Marshall of the Durant Veterans Day parade in 2013. He was the business owner of Jay's Trading Post teacher and rancher.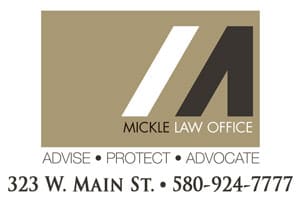 He was life member of the Durant Elks No. 1963 Lodge, the Calera Rising Star Lodge No. 129, DAV and VFW. He enjoyed dancing with Geraline, collecting and hunting and fishing.
Jay was preceded in death by his parents and siblings, Lee Thomas, Pauline Tallent, Ralph Rutledge, Maxine Beal, Nellie Marlin and Horace Thomas.
Jay is survived by his loving wife Geraline Thomas; daughters, Deanna Leuzinger and Natoma Stephens and husband Buddy; grandchildren, Brad Stephens and wife Melanie, Traci Miller and husband Tim and Jeffry Leuzinger and wife Tara; great-grandchildren, Devin Miller, Taylor Stephens, Kendall Miller, Nicholas Stephens, Brooke Stephens and Scott Miller and sister, Mae Dike and husband Bob.
Funeral services will be held at 2 p.m. Monday, Jan. 28, 2019 at Mead Baptist Church. Pastors Kerry Groce and Roger Speers will officiate. Interment will follow in Silo Restland Cemetery. The family will receive friends at the Funeral Home on Sunday 2-4 p.m. Condolences may be sent to the family at brownsfuneralservice.com. The family requests memorials be made to the charity of your choice.
Arrangements are under the direction of Brown's Durant Funeral and Cremation Service.