JC Blackburn of Durant, Okla., passed from this life on Sunday, May 28, 2023. He was born in Caddo, Okla., on December 29, 1938 to Morris Ash and Florene (Anderson) Blackburn.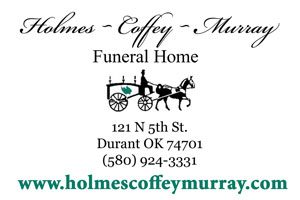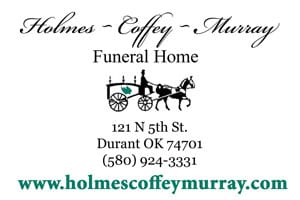 JC proudly served in the US Air Force as military police in the 38th Air Police. He was a hard-working farmer/rancher. He loved pecan farming, harvesting, and gathering. JC enjoyed fishing as a pastime when he wasn't working at the farm. One of his greatest joys was watching his grandchildren play ball. He never missed a game. JC will be missed by all who knew and loved him.
Those left to cherish his memory are his daughter, Pamela Smith and husband William of Durant, Okla.; son, JC Blackburn II of Durant, Okla.; his brother, Joe Blackburn and wife Pat of Durant, Okla., and his two sisters, Peggy Taylor and Nancy Blackburn both of Durant, Okla.; grandchildren: BreAnn Gonzalez, Kaytlin Blackburn, Karrie Blackburn, Adam Smith, Blaine Smith, Karissa Blackburn, and Kayden Blackburn, as well as his two great-granddaughters Amelia Smith and Jaycee Johnson.
He is preceded in death by his parents, Morris and Florene Blackburn; his two infant sons, William Clarence Blackburn and John Ash Blackburn; his sister, Jean Sims; and brothers, Roscoe Blackburn and Samuel Blackburn.
A memorial service was held on Friday, June 2, 2023 in the Holmes-Coffey-Murray Funeral Home Chapel with Reverend David Boggs officiating. JC was laid to rest in Highland Cemetery following his funeral service.
Those serving as pallbearers: Adam Smith, Blaine Smith, Clint Blackburn, Kevin Blackburn, Mark Proctor, and Derek Proctor.
Arrangements are under the direction of Holmes-Coffey-Murray Funeral Home on 121 N. Fifth Ave. in Durant, Okla.
www.holmescoffeymurray.com