Irene Frances Clark, a dedicated servant of her Lord Jesus Christ entered her rest on Monday, Mar. 4, 2019 at the age of 85. She was born in Jackson, Okla. on Dec. 21, 1933 to Alva Loyn (AL) White and Delia (Dolly) (Williams) White. Irene married Leonard D. Clark on Aug. 18, 1952 in DeQueen, Ark.
Irene always strived to live her life according to God's Holy Word. She was a faithful member of the Stone Creek Baptist Church and the Eastern Star. Her caring heart led her to nursing in Bryan County for many years. Irene found it very relaxing to be knitting, crocheting, or oil painting. She enjoyed making and eating delicious desserts with her grandchildren, checking Facebook, taking care of her puppy Annie, listening to Jimmy Swaggert, but most of all spending time with her family.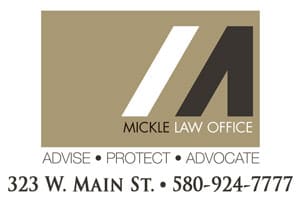 Mrs. Clark is survived by her sons, Alan Clark and wife Dianne of Celina, Texas and Charles Dixon Clark and fiancé Christine of Celina, Texas; daughter, Marilyn Clark and fiancé Everett of Durant, Okla.; grandchildren, Angela Trindle of McKinney, Texas, Brooke Stenson of Little Elm, Texas, Kaci Lahpor of Plano, Texas, Kendra Clark of Hollywood, Calif., Kara Browne of Round Rock, Texas, Christiana Winters of Bryan, Texas, and Jacob Marsh of Bryan, Texas; nine great-grandchildren; sisters, Martha Anderson of Ft. Worth, Texas, Sue Kelso and husband Waylan of Bennington, Okla., and Doris Lynn and husband Cecil of Bennington, Okla, sister-in-law Gladys Ruth White of Bokchito, brother-in-law Jerry Clark of Durant, Okla., and Joel Morton of Dallas, Texas: also survived by many beloved nieces and nephews.
Mrs. Clark was preceded in death by: her parents, husband, Leonard Dixon Clark; three brothers, Allan White, Alva White, and Milton White; sister, Retha Pearl White, and brother-in-law Charlie Anderson.
Family hour will be held from 7-8 p.m. on Thursday, Mar. 7 at the Holmes~Coffey~Murray Funeral Home in Durant, Okla.
A celebration of Irene's life will be at 2:30 p.m. Friday, Mar. 8 at the First Baptist Church in Bennington, Okla. with Bro. Jay Perry officiating. Her earthly resting place will be at the Jackson Cemetery in Bennington with Jason Kelso, Randall Kelso, Jay Tonnubbee, Russell Kelso, Bill Yarborough, and Kevin Clark serving as her pallbearers, with Dennis Scroggins as honorary pallbearer.
Irene's services are under the direction of Holmes~Coffey~Murray Funeral Home in Durant.