HVAC Repair In Broken Arrow By Riverside Heat And Air
Looking for HVAC repair in Broken Arrow? We at Riverside Heat & Air are your one-stop shop for all of the heating, air conditioning, and indoor environment needs! With state-of-art systems to energy-efficient options, we have got you covered. Our specialists will work with clients on installation or repairs so that they can receive amazing customer service throughout their experience. We offer installation with an emphasis not only on quality but also our commitment towards delivering excellent experiences throughout each step – from choosing what system would best suit your space requirements right down to annual maintenance checks.
At Riverside Heat and Air Tulsa, we have a team of trained technicians who are ready to help you evaluate your heating or cooling system. Our certified experts can make needed repairs as well as set up an efficient maintenance plan that will save energy costs over time! Whether you have a home that is heated with an oil burner or gas furnace, Riverside Heating and Air can help improve its effectiveness. We offer quick service as well detailed maintenance for all types of HVAC systems! We offer custom designs for every home in the Tulsa area so we are sure it is the right fit just for what YOU need at YOUR specific location.
Services Offered at Riverside Heat and Air 
Our services for commercial locations consist of a review of all aspects of an HVAC unit including the furnace, evaporator coil, condensing unit, refrigerant tubes, thermostat, ductwork, vents, and heat pump. 
We also offer services for residential locations including: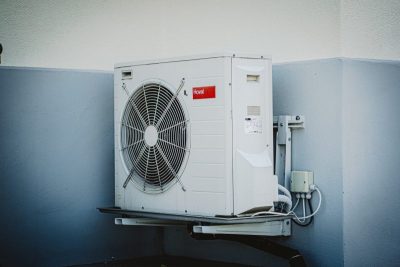 Heating 

Cooling 

Maintenance 

Installation

HVAC 

Repairs 
Learn more about Riverside Heat & Air 
We encourage you to feel free to contact Riverside Heat and Air, LLC with service questions and quotes. The information can be found below:
Website: riversideheatandairtulsa.com
Phone Number: 918-798-9233
Email: riversideAC@yahoo.com 
Address: 1214 N. Ash Ave, Broken Arrow, OK 74012