Harold R. Kitchens of Durant, Okla., passed from this life on September 11, 2022, at the age of 87 years old. He was born and raised in Caddo, Okla., to Otto and Jewel Kitchens on November 27, 1934.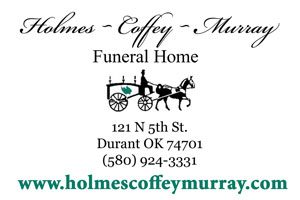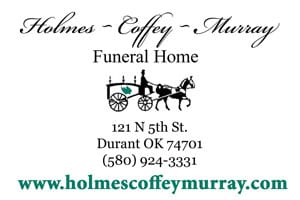 Harold, or as some called him Bud, was a born salesman, he never met a stranger – his personality was contagious. He eventually applied his energy to the car business which he loved dearly. Harold went to school later in life to pursue his degree so he could become a General Motors car dealer making his dream a reality by opening Kitchens Motors. He was well-respected within the community and when you dealt with him you could expect honesty and professionalism.
He also loved the country and his cows – he always had a herd of cows that he tended to throughout his life. If you have a chance stop by and see his tombstone – he insisted that a Cadillac and cows be depicted on his stone – it was a difficult task but, he ended up with exactly what he wanted which was usual!
Harold was a member of Fairview Baptist Church and served as a Deacon for many years. He had many friends there and they socialized often in his younger years over a game of 42.
Harold is survived by his two daughters, Dena Kaye Kitchens and Karen Ross Brown of Durant, Okla.; son, Gerry Eddins of Mead, Okla.; his beloved sister, Ella "Jean" Mitchell of Durant, Okla.; grandchildren: John Ross of Martha's Vineyard, Mass., Dallas Brown of Denver, Colo., Brooke Brown of San Antonio, Texas, Letisha Eddins of Mead, Okla. and Amanda Burk of Durant, Okla.; niece, Sue Day of Granbury, Texas; special cousin, Sidney Jenkins and many others.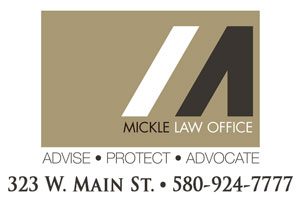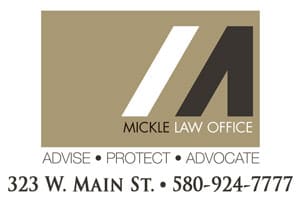 He was preceded in death by his wife, Neva Kitchens; sister, Dortha Parker and brother-in-law Ben Mitchell; father, Otto Kitchens and mother, Jewel, and Virgie and Lloyd Jackson who raised him.
A graveside service was held on Thursday, September 15, 2022, at Gethsemane Cemetery in Caddo, Okla., with Brother Clifford Joines officiating.
Services are under the direction of Holmes-Coffey-Murray Funeral Home.
www.holmescoffeymurray.com