Frank Razo Gomez, passed away on Tuesday, Jan. 22, 2019 in Durant, Okla. Frank was born to John Reyes Gomez and Gavina (Razo) Gomez on July 21, 1945 in Pomona, Calif. Frank later in life married his wife Zenia "Lavell" (Young) Gomez on Nov. 27, 1999 in La Verne, Calif.
Frank Gomez graduated from Bonita High School in La Verne, Calif. He joined the United States Army where he worked his way up to a Sergeant in rank. He spent his career as a Purchasing Manager for Rubber Urethane for 30 years.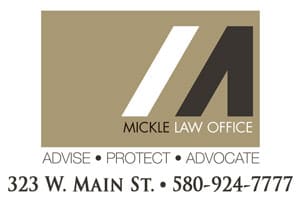 Frank was a man who took much pride in his country showing patriotism anytime he could. He enjoyed fishing, watching sports like: football, NASCAR, boxing, and baseball and was an avid Los Angeles Dodgers fan. He loved spending time with his family and entertaining them by playing guitar. One of his favorite pastimes was shooting in the desert with his best friends.
Mr. Gomez is survived by his wife Lavell Gomez of the home; Best Friend and Brother-in-Law: Cornelio "Cornie" Ballon of Pomona, Calif.; Children: Candelaria Chandler of Perris, Calif., Lewis Gomez of Las Vegas, Nev., and Samuel Gomez of San Antonio, Texas; Sisters: Sally Gomez and Frances Ebert of La Verne, Calif.; Brothers: Raul Gomez of La Verne, Calif., Lawrence Gomez of Cathedral City, Calif.; and Step Children: Randy Johnson of Durant, Okla., Jeffrey Johnson of Victoria, Texas, and Jackie Thai of Seattle, Wash. Frank is also survived by many wonderful nieces, nephews, grandchildren and great-grandchildren.
Mr. Gomez was preceded in death by his parents, and siblings, Robert Gomez, Modesta Ballon, Luis Gomez, Vera Rodriguez, Lorraine Madrid and Rudy Vidaure.
Frank will be deeply missed by many.
Two memorial services honoring Frank Razo Gomez will be held at a later date by the family at Victory Life Church in Durant and at Holy Name of Mary Catholic Church in his home town of La Verne, Calif.