CALERA – It is a time of year in which many think of ways to help those who may be less fortunate.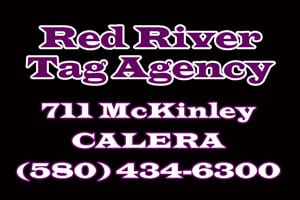 The First United Bank and Trust branch in Calera has a way to give to families in need in its community and at the same time simply give to anyone to comes in.
The branch has a display with books for adults and for children with crayons and more. The books are available to be taken. Those who take from the display are asked to donate some amount to help local families who are dealing with crisis or lack; however, there is no set amount that is asked.
Relationship banker Allyson Evans talked about the bank's desire to have an impact on its locality.
"We have a little booth set up here with books for children and grown-ups," Evans said. "We have coloring books, crayons, markers. Anyone can come in and pick up what they want from the table.
"All that we ask is that they make a small donation to our 'Spend Life Wisely – Families in Need' box. We're not asking a lot – a dollar, change, whatever you have to spare – just drop it in the box. All the donations go strictly to the Calera families in need."
'Families in need' is not the name of an organization. It is specifically referring to families in the area that have a need.
"It's not anyone in particular," Evans said. "It is if someone comes and says that they need help, we go to this account and give to those who need for Christmas, Thanksgiving, accidents, emergencies – it's for those who need help.
"It just originated from our main branch – the corporate branch – and we all talked about it and said that we need to help our community and in some way and make a big impact. This table, giving out books for adults and things for kids, it's made a big impact. Something so small has been made big for people."
Evans explained that other branches of First United are doing similar things locally and specifically invited people to stop by hers.
"Just come on up here to the First United Calera branch and pick out what you want. The books are really good. Dave Ramsey is a good author.
"Come and see what we have and donate what you can to help whoever is in need."