First United Bank
Amy Caskey
DURANT – Beginning this month, First United Bank will host The Link, a fellowship and networking opportunity for the women of Bryan County. The Link will be a place to gather, grow and belong, with meetings scheduled quarterly throughout 2023, taking place on the third Wednesday of the first month – January, April, July and October.
At each meeting, guest speakers will offer impactful opportunities and resources for growth and living into the best version of yourself on various topics related to First United's four pillars – financial well-being, faith, health and wellness, and personal growth.
Also featured at each meeting will be an area non-profit organization. Attendees will be given the opportunity to learn about the organization's purpose in our community and ways to helps support its cause. The non-profit feature for January will J127 Ministries.
"The Link is an event where women can link their unique gifts with one another to inspire and empower each other to have an impact in their homes, others' lives and communities," said Angela Fenwick, Spend Life Wisely Ambassador at First United. "We are passionate about growth, empowerment and our community and are hopeful that The Link will create a community of women who enjoy coming together to grow, share and learn in the same space."
The first meeting will be held on Wednesday, January, from 11:30 a.m.-1:30 p.m. at the First United Bank's Main Street location. The cost is $25 per person, with lunch provided by the Nourish Cafe. Participants will each receive a special gift, have access to valuable resources and have the opportunity to win fun door prizes. Registration for attendance will be limited and is on a first-come, first-serve basis. To attend, please register at spendlifewisely.com.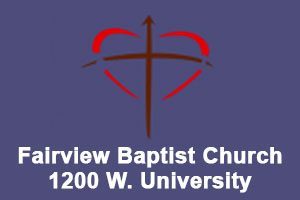 January's luncheon will feature guest speakers Mariann Lawson, who serves as First United's Director of Spend Life Wisely Integration, and Jennifer Henagar, who serves as First United's Director of Financial Well-Being. They will lead attendees through a conversation about the influence of our emotions on our financial well-being, exploring the idea of 'money healing' and how our relationship with money as a way to increase self-awareness and discovery give us freedom from the past and create a pathway to a healthy financial future. Resources and easy money practices that will help anyone transform their relationship with money – and with life – will be available.
First United's purpose is to inspire and empower others to Spend Life Wisely, which includes a holistic approach to life that encompasses financial well-being, faith, health and wellness, and personal growth.