Don "Donnie" Houston Robertson was born on Oct. 5, 1939 to Jack and Lena Robertson. He died on Jan. 18, 2019.
Donnie worked many years in the 1960s and1970s delivering Cokes for the Coca-Cola Bottling Company. In 1983, he went to work as a maintenance worker at Southeastern Oklahoma State University and continued to work there until he fell ill in 2018.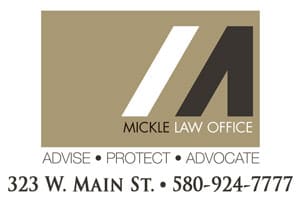 His first love was baseball, especially the New York Yankees. He loved old rock and roll and country music, and at one time had a recollection of more than 5,000. He loved going to yard sales "Even before yard sales were cool."
In his younger days, he loved to hunt and fish and would often be found at the Railroad bridge camping with his family. Donnie loved pulling pranks, making up ghost stories, and going on 'ghost hunts' with his daughters, nieces, nephews and their friends. In his later years, he loved to go to the casino and would often be found singing karaoke around town. He was known for his version of George Jones' "I Don't Need Your Rocking Chair."
He was preceded in death by his parents; sisters: Dorothy Barnes and Linda Christian; brothers: Billy Joe Robertson and Alvin Lynn Buchanan.
Survived by his wife Carolyn of the home; daughter and son-in-law Melissa and Raymond Wilson of McAlester, Okla; Rebecca Robertson of Huntsville, Texas; Granddaughters: Lauren Wilson, Laurissa Kovacs and Caren Wilson-Bowler of McAlester, Okla. and Stasha Ganaway, Burleson Texas; Grandsons: Jeffrey Dillard and Kevin Dillard of Durant. Great-granddaughters Journee Bowler and Scarlette Craig, both of McAlester, Okla.; Sister Louise Buchanan; Brother Rickey Buchanan and step-father Alvin Buchanan of Durant and numerous nieces, nephews and cousins.
Memorial services will be held at 2 p.m. on Monday, Jan. 21, 2019 at Brown's Funeral Service Chapel. Donnie Hyde will officiate.Honorary Pallbearers will be his nephews. Billy C. Barnes, Kenneth Barnes, Gary Barnes, Johnny Christian, Mike Christian and Jack Robertson.
Arrangements are under the direction of Brown's Durant Funeral and Cremation Service.