DURANT – The Class of 2020 will receive a graduation ceremony. And although it will not be a traditional ceremony, it will be one that will not soon be forgotten, as it will not only head outdoors, but down the street.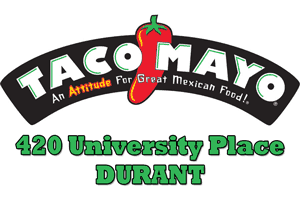 The festivities, scheduled for Thursday, May 21, will take place in three phases, as announced by DISD.
At 4 p.m., the ceremony will begin with a recorded graduation program. The program is approximately 30 minutes long and  is scheduled to be aired on the following sites:
Vyve Cable Channel 13 (First Baptist Church) and Vyve Cable Channel 5 (DISD)
A Parade of Graduates is set to follow. The seniors are to begin the lineup at 6 p.m. and the parade will start at 6:30. The route will take them down Main Street (starting at the corner of 12th and Main, as most parades in Durant) to First Avenue and then to Gerlach Drive.
From there, the seniors will parade through the Durant High School Main Entrance drive to receive their diploma cover and program.
The parade and diploma pickup are set to be live-streamed by KLBC. Students and parents will be able to tune into 106.3 FM to listen to events and hear their name called while they are in the parade.
Contingency plans are in place if weather becomes an issue.