David Lynn Norton, 67, of Durant, Okla., passed away on Friday, September 30, 2022 at his home with his loving family by his side. He was the son of David Harold and Minnie Lou Chandler Norton.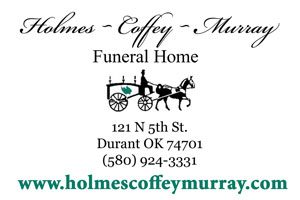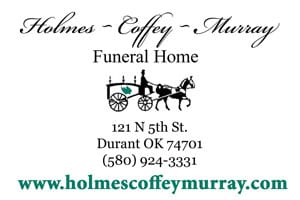 He was preceded in death by his mother, Lou "Snooks" Chandler Chilton; sister, Kathie Lyn Mercer Cox of Florida, great-grandparents, Robert and Jewell Chandler of Durant and numerous nieces and nephews.
He is survived by his wife, Rhetta Norton of the home; daughters, Athena and Billy Watkins of Durant, Okla., Erika Rodriquez of Georgia, Ladell Chandler and Bryan Lopez of Durant, Okla., Jennifer Ellis and Oscar Turman of Dixon, Okla., Brandi and Boyd May of Alabama; sons, Jason and Ashley Norton of Durant, Okla., Matthew Norton of Texas, Matt and Shacole Leake of Mead, Okla.; 23 grandkids and 3 ½ great-grandkids; sisters, Linda Cross of Chilton, Okla. and Paula Howell of Georgia (which he dearly adored them)
A Celebration of Life for David Lynn Norton will be held at 2 p.m. on Saturday, October 8, 2022 at Cunningham Funeral Home in Colbert, Okla., with Jimmy Green officiating.
Arrangements have been entrusted to Cunningham Funeral Home in Colbert, Okla.