David J. Williams, 65 of Colbert, passed away on Sunday, Feb. 17, 2019 in Sherman, Texas. David was born on Feb. 22, 1953 in Pasadena, Texas to David Wendell Williams and Jimmie (King) Williams.
He attended school in Leander, Texas and later married Janet Lee Lester in Austin, Texas on March 6, 1970. They moved to Colbert in September 1981 where they made their home. David was a faithful Christian and he and Janet loved singing gospel music at the nursing homes. He enjoyed helping others at the nursing home, fishing, yard work, and gardening.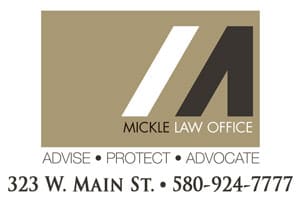 David was a member of the Colbert, Achille, and Calera Masonic Lodges, a 32nd degree KCCH Scottish Rites in McAlester, Ducks at McAlester, York Rites Bodies, Knights of the St. Andrew, Prevent Blindness Oklahoma, and was on the board of seniors citizens of Colbert. David retired as a conductor at the Union Pacific Railroad.
He is preceded in death by his parents.
David is survived by his wife Janet of the home; two brothers: Roland W. Williams and wife Cindy of Idaho, and James Williams of Jonestown, Texas; four sisters: Lily Ferguson and husband Doug of Burnet, Texas and Elizabeth Nebben and husband Rowdy of Grandbury, Texas, Lora Holiday of Jonestown, Texas, and Bobbie Williams of New Braunfels, Texas; two grandchildren: Jacob Williams of Sherman, Texas and Kristen Williams of Calera, Okla.; and one great-grandson Wyatt Williams of Sherman, Texas.
Funeral services will be held at 1 p.m., Wednesday, Feb. 20, 2019 at the Colbert United Methodist Church with Rev. Karen Slater officiating. Interment will follow at Garden of Memory in Colbert with David Goggins, Dennis Haliburt, Lewis Lashley, Johnathan Eakman, Rick Wine, Joe Martin, Kyle Stubb, and Quinton Jones serving as pallbearers.